Amazing Engagement Invitation Card Ideas
Tell everyone that you're getting married soon with these wonderful engagement invitation card ideas. Read more to know some latest invitation card designs.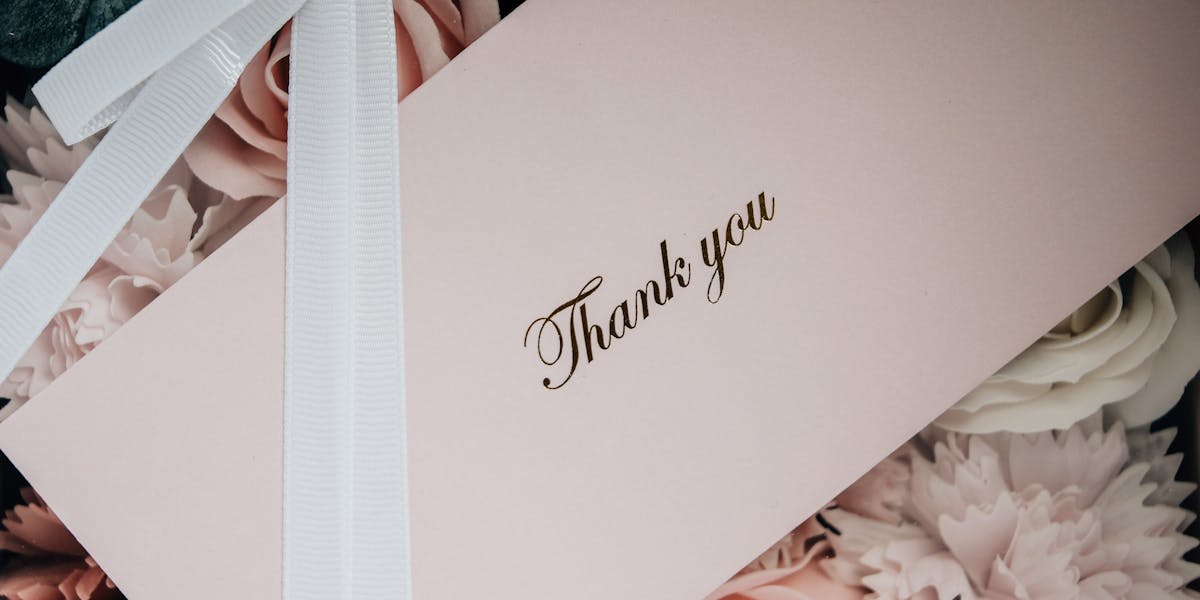 Engagement cards have now become an integral part of Indian wedding planning. The engagement invitation card is often kept as a keepsake, signifying the commitment of two people who are on the brink of getting married.
An engagement card is a great way for the couple to share their joy with family and friends. The card usually contains a formal announcement of the engagement. Engagement invitation card design is also a way to show off how creative the couple can be.
So, here we sharing some of the best engagement invitation card ideas suggested by the best wedding photographers in Kolkata.
1. Simplistic Engagement Invitation Ideas
If you're fond of keeping everything minimal yet elegant, then opt for this engagement invitation. The simplicity and conventional style of this card will lure the hearts of your guests. Also, keep in mind to ask your Kolkata wedding photographer to click on the fantastic design of your engagement card.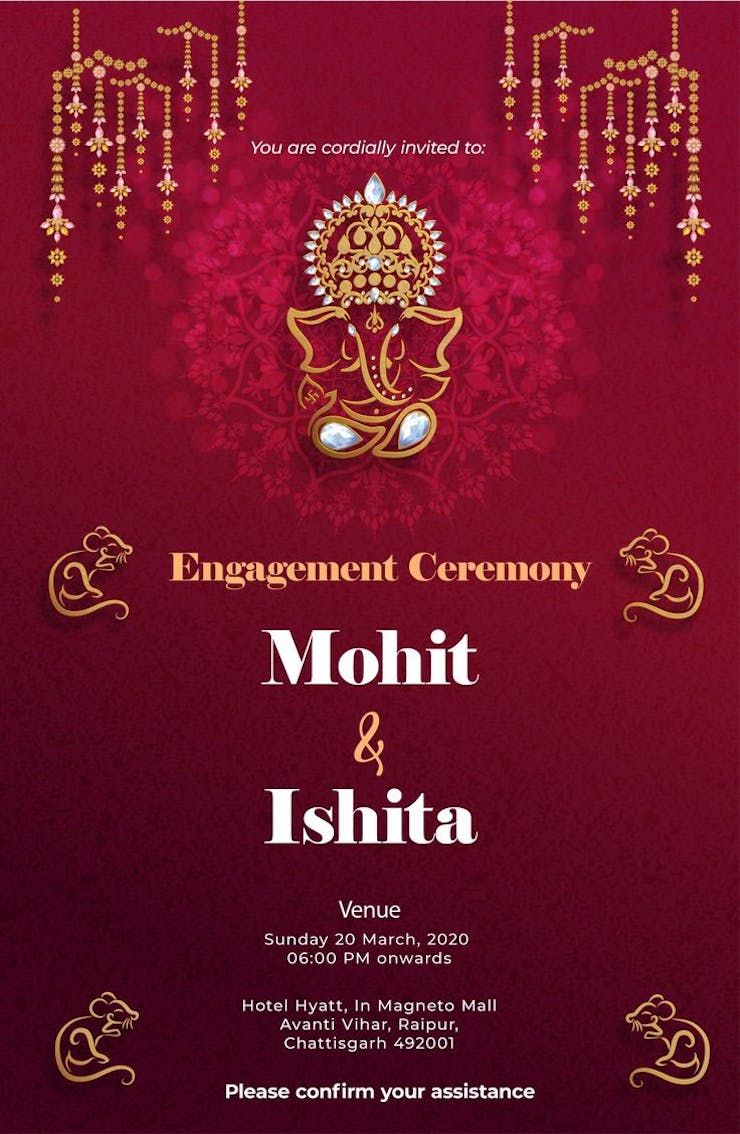 Recommended: The Most Creative Chadar Bridal Entry Ideas You'll Ever See!
2. Madhubani Painting Inspired Engagement Invitation Card Images
Want to add uniqueness to your engagement invitation card design? Get inspired by these Madhubani cards that tell a beautiful story. This creative engagement invitation card is an extraordinary piece of art that celebrates our culture very well.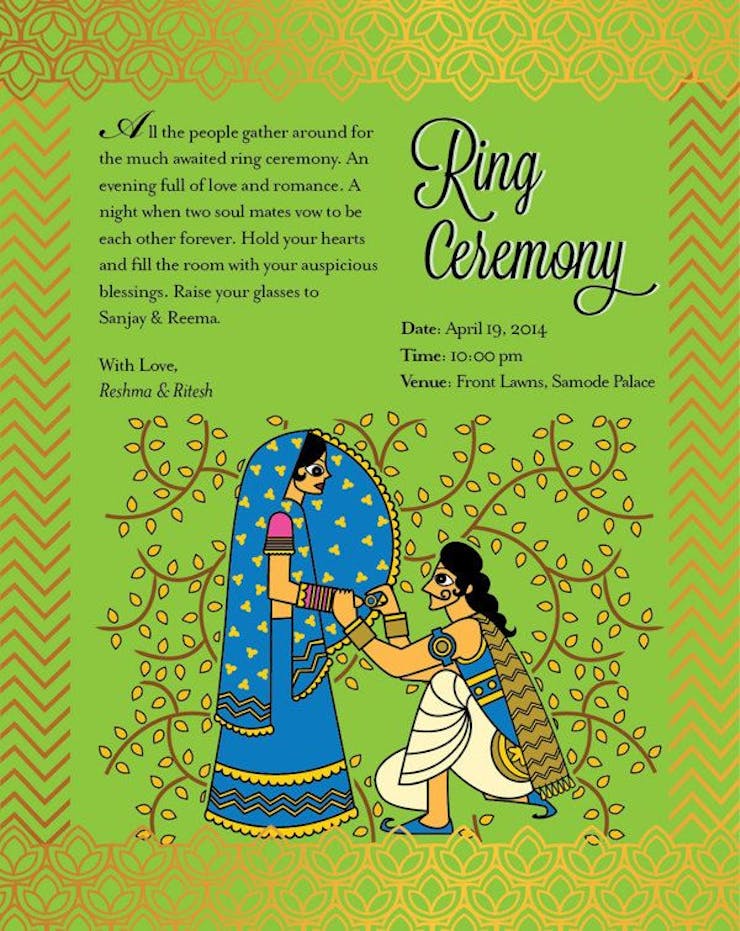 Must Read: Best Song For A Wedding Video You Should Know
3. Floral Engagement Invitation Card
Floral prints are the best design when it comes to Indian wedding décor and costumes. Likewise, a floral invitation card is considered the best invitation card for engagement. As it delivers an element of beauty and sophistication.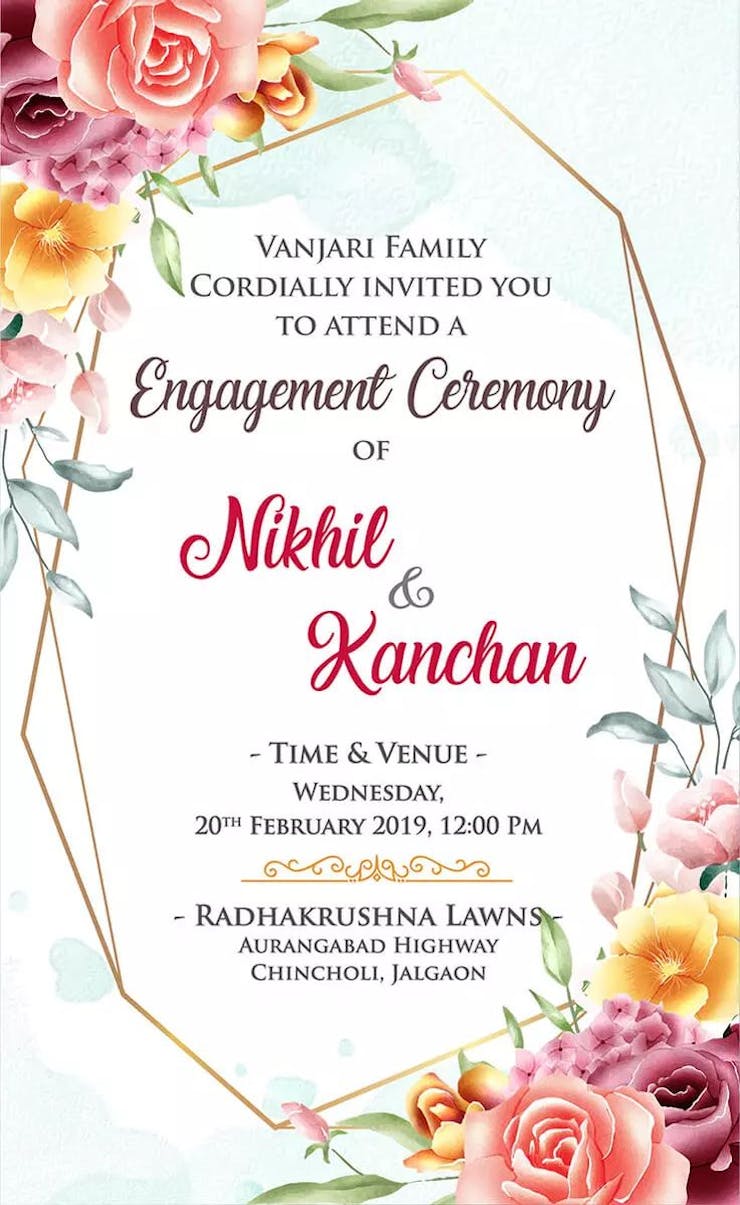 See More: Top 15 Trending Groom Dresses For Engagement
4. Photo Doodle Engagement Invitation Card Ideas
The photo doodle cards are a unique engagement invitation that reflects your creative side. This invitation card is sure to win your guests' hearts. You can select pastel tones along with floral prints to give this card an eye-pleasing look.
5. Illustrated Engagement Invitation Card Ideas
If your engagement is going to be in a grand manner then let your engagement ceremony invitation deliver this message loud and clear. The illustrated design on the invitation card offers an unconventional touch. This kind of engagement card designs looks extremely beautiful.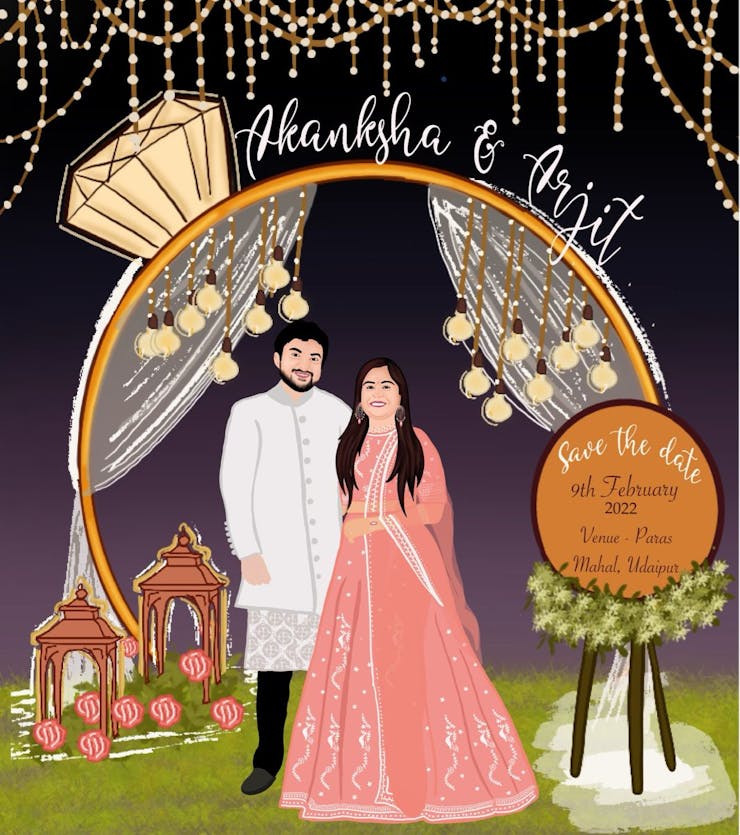 6. Postcard Style Engagement Party Invitations
The postcard-style engagement invitation card template has become very popular in recent weddings. Its creative design carries a contemporary vibe that grabs the attention of the wedding guests. The rustic shade of these curves also adds a vintage charm and makes it more attractive.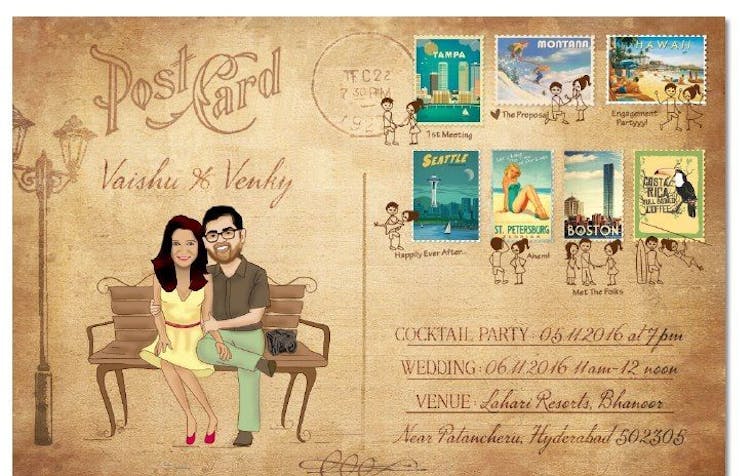 7. Digital Engagement Party Invitations
Digital engagement cards are becoming more popular for their sustainable designs. This is one of the best engagement invitation card that can be customized as per your choice. Moreover, these cards are environment-friendly and cost-efficient.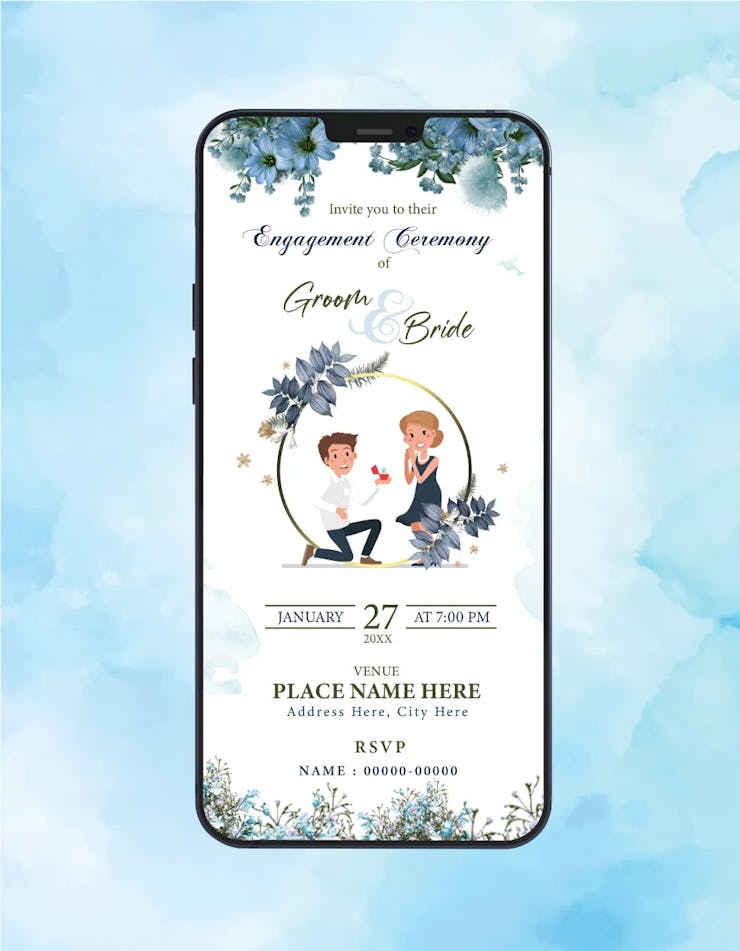 8. Customized Photo Invitation Template For Engagement
Another wonderful option is choosing an engagement invitation with your customized photo. This engagement invitation with photo can reflect your true personality. It also stays as a wonderful wedding memory with you forever. You can also include the details of your engagement in a beautiful story to make the card more attractive.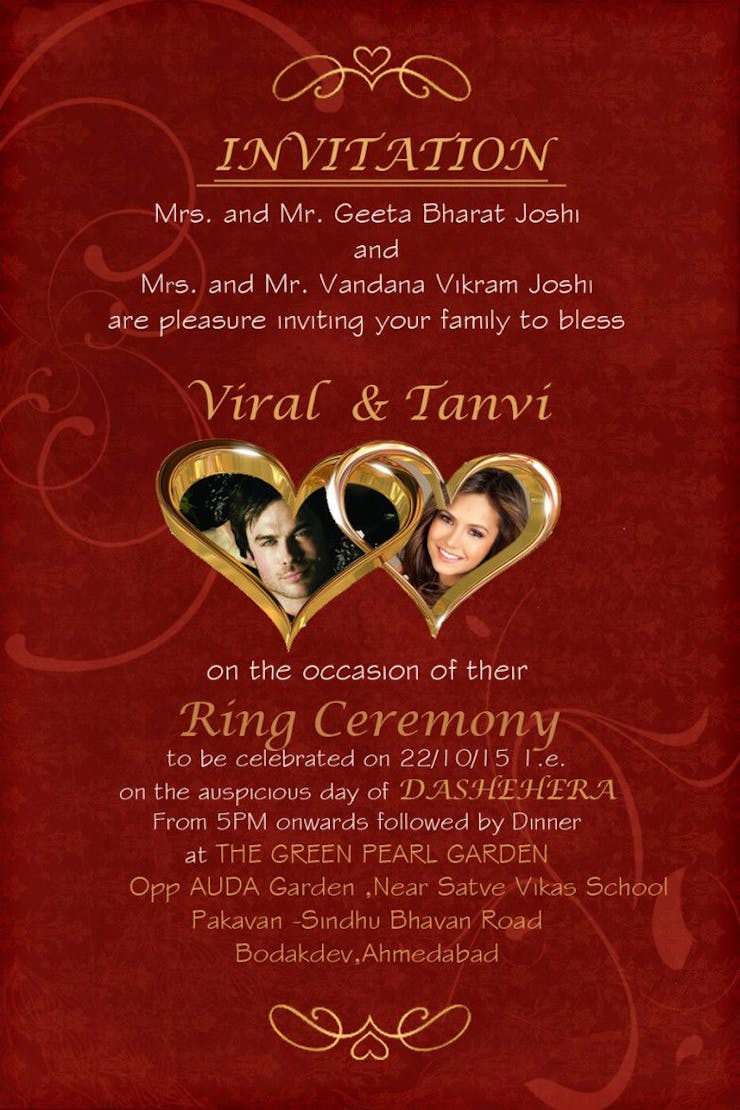 More About Wedding Photography
Latest Blog Posts