Fun and Creative Wedding Family Photo Ideas
Are you looking for unique wedding family photo ideas? Here we've curated a list of creative & fun wedding poses to help you create best memories of life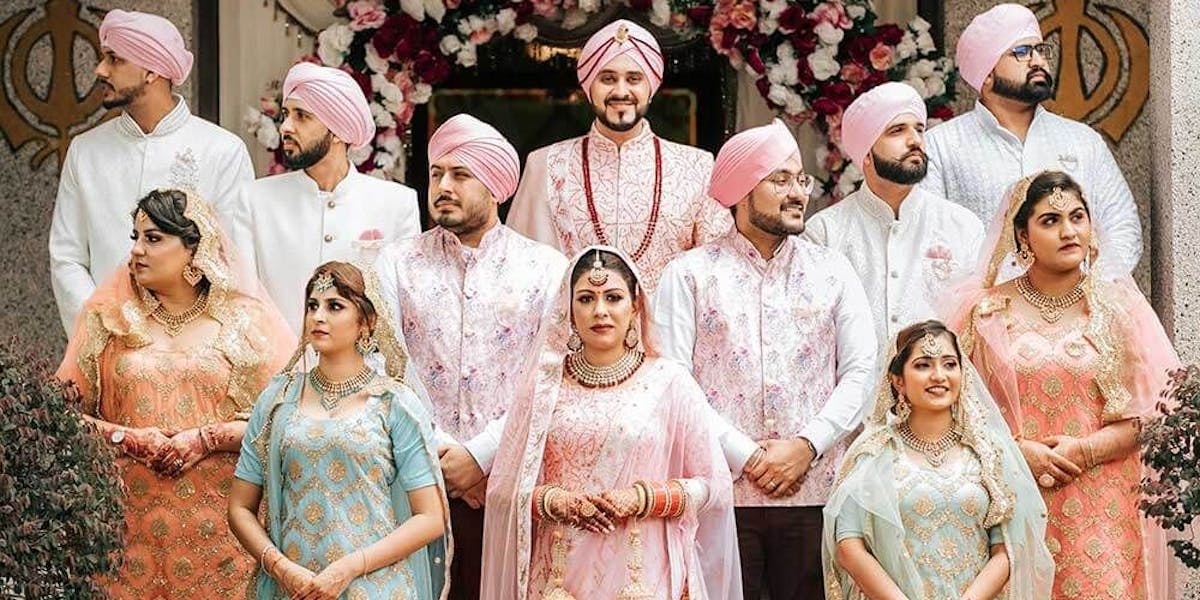 A great Indian wedding isn't complete without the perfect wedding family photo ideas, and these ideas for family photos at a wedding should help you come up with something great. You want to see a picture of your happy family after your wedding. It will bring back all the good times. Kolkata wedding photographer has everything, from candid shots to portraits of the royal family. Save your favourite ones for your wedding by putting them in your bookmarks.
These lovely Bengali wedding photographer wedding photos are treasures that will make you cry whenever you look at them? So make sure it looks like what you had in mind from the beginning.
Check out these wedding family photo ideas at your wedding that you should think about:
Recommended: Best Way To Share Wedding Photos With Guests
1. Picture Of The Royal Family
This wedding family photo ideas show the bride with her parents and brother. They all look very elegant. The picture looks so beautiful and royal because of where it was taken and how the people in it were standing. Such poses are always good for Bengali wedding couple photography and can be framed to hang in the living room.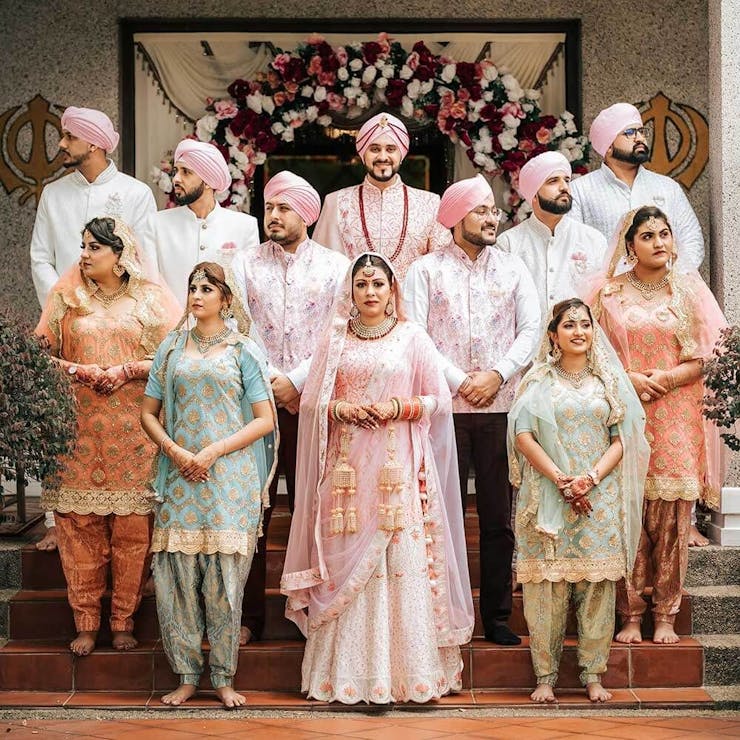 Must Read: Best Designer Wedding Albums To Showcase Your Wedding Shots
2. One Last Time Getting The Bride Ready
Next on wedding family photo ideas list of different ways to take pictures is a picture that shows how close the parents and daughter are. The wedding photography shows the parents helping her get ready on their daughter's wedding day. Even though they aren't making her get prepared in the picture, it shows how much effort and love her parents have put into her life as she grew from a child to a woman.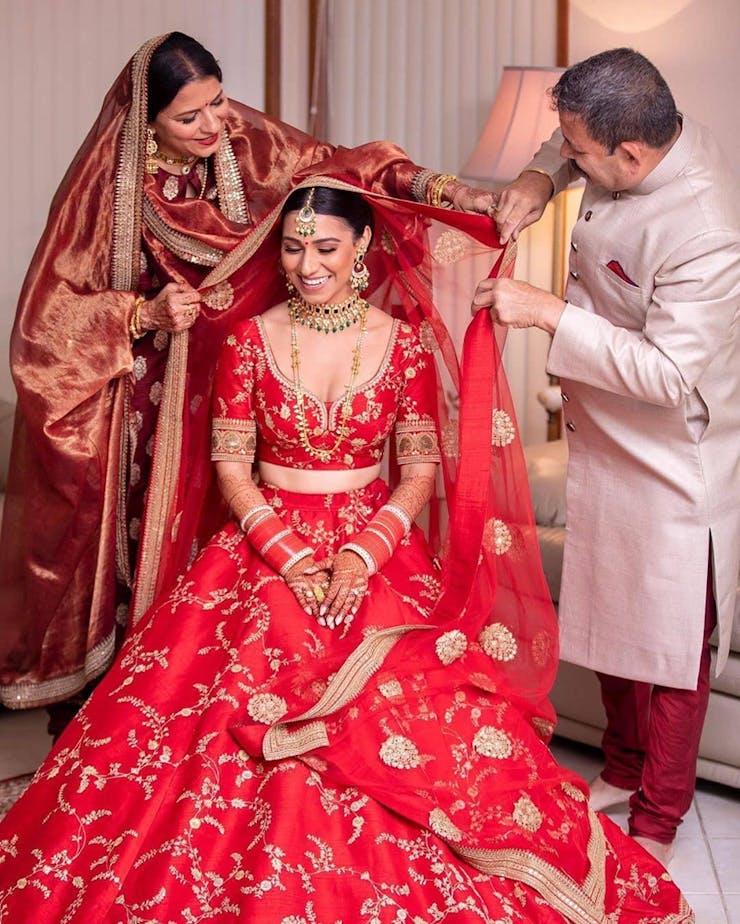 See More: Trending Photo Booth Ideas For Indian Wedding
3. Strange Family Group Picture
Weddings create a fun atmosphere where everyone in the family wants to party as much as possible. You can also get a picture like this taken of your whole family if you all strike a cool pose for a family photo framed. You can do the dab or use any other creative signs to capture the excitement of the wedding celebrations and make family photography you'll remember for the rest of your lives.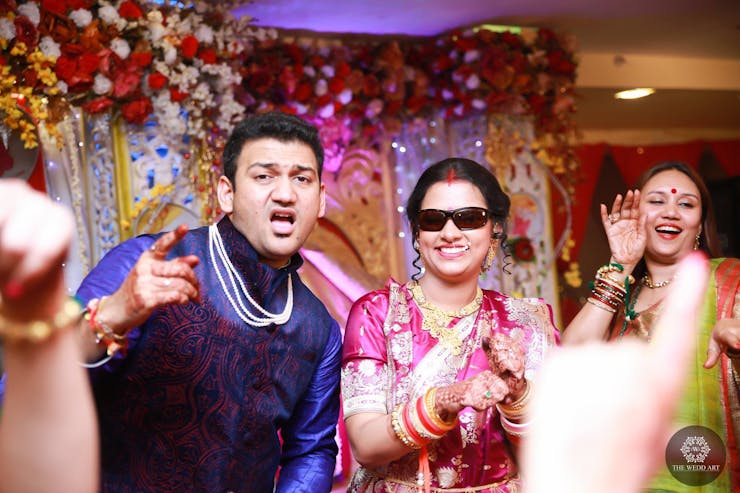 4. Rituals And Traditions Of A Wedding
During a wedding, you get to participate in ceremonies and rituals that you can only do once family photo ideas. As in the picture above, you should take photos of your family while enjoying all the fun of a wedding. When you look at pictures taken with these family photo poses, you'll immediately be taken back to your wedding day.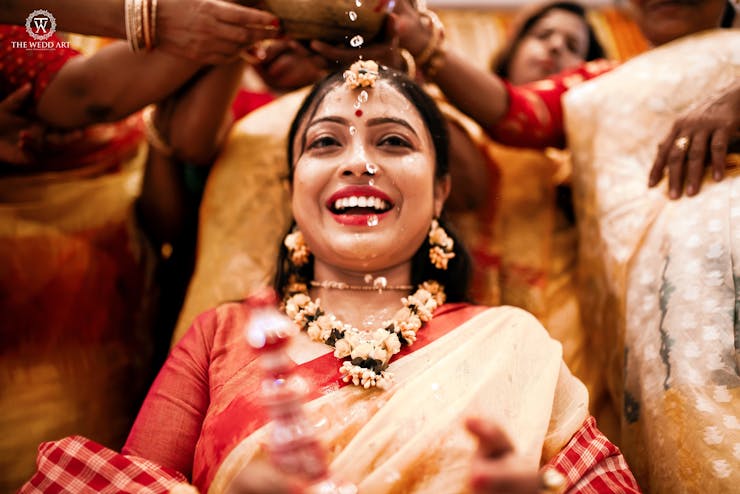 5. Parents Of The Bride Who Love Her
In these family photo shoot ideas, the parents of the bride are kissing their daughter on both cheeks from both sides to show how much they love her. These family portrait pictures show how much the parents beautifully love their daughter. This is the picture the parents and daughter look at when they miss each other. It photography ideas reminds them of how much they love each other and takes them back to the girl's childhood.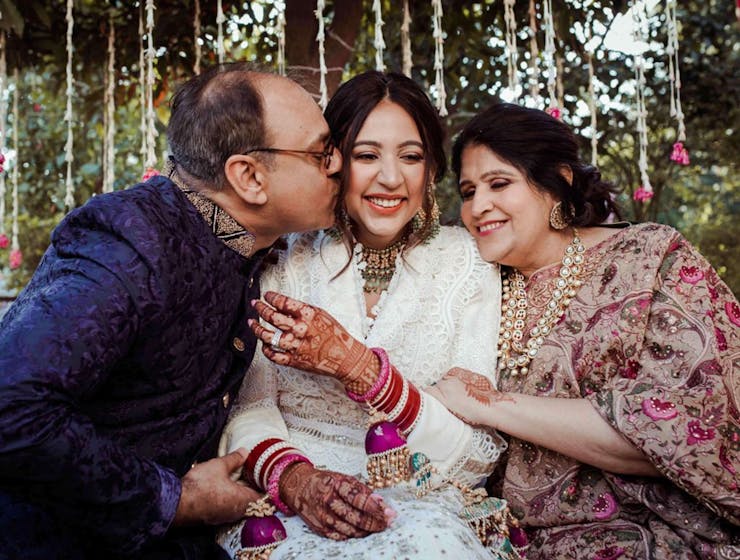 Conclusion
They hope these ideas for family pictures at a wedding have given you some photo ideas for your couple wedding photo. You don't want to ruin this moment because it won't come around again, and you don't want to feel bad about it later. So, pick your favourites immediately and get a great picture of your family photography portrait.
More About Wedding Photography
Latest Blog Posts