Trending Photo Booth Ideas For Indian Wedding
Check these photo booth ideas for Indian wedding to add a fun vibe to your event. It can be a great way to immortalize your special day.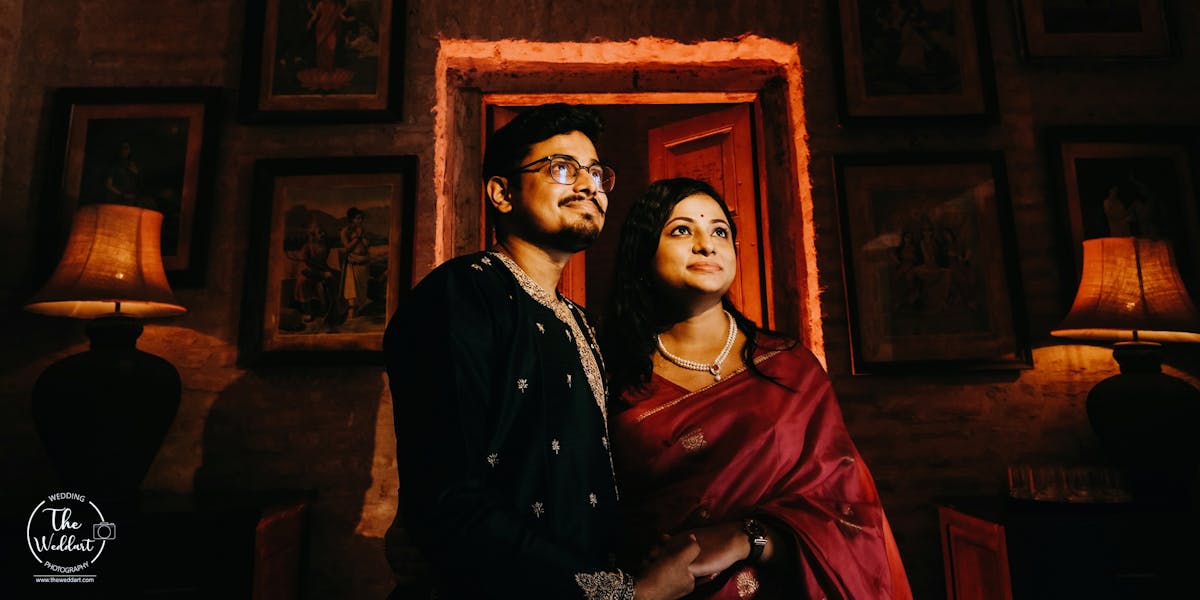 In recent years the trend of using photo booths at wedding events has become increasingly popular. Not only do they add a unique and fun element to the wedding, but they also provide lasting memories for the couple, their family, and their guests.
According to the best wedding photographers in Kolkata, it is a great way to capture candid moments of couples and guests. We have seen couples moments of couples and guests. We have seen couples revealing their fun side while posing in a photo booth. It is a great prop for all the selfie-crazy guests who never miss a chance to capture an insta-worthy photo.
After all, weddings are all about capturing beautiful memories. And when you have such a wonderful prop then why miss a chance to click your best photos?
Believe us, including a photo booth in your wedding photography ideas will be a big hit. So, stop thinking more. And read this amazing blog to check out some of the best photo booth ideas for Indian wedding.
1. Colorful Photo Booth
Colorful backdrops are the most wonderful photo booth for Indian wedding. The vibrant color and quirky theme can help you and your guests to click some amazing pictures. These are one of the best Indian photo booth ideas for the Haldi or Mehendi ceremony.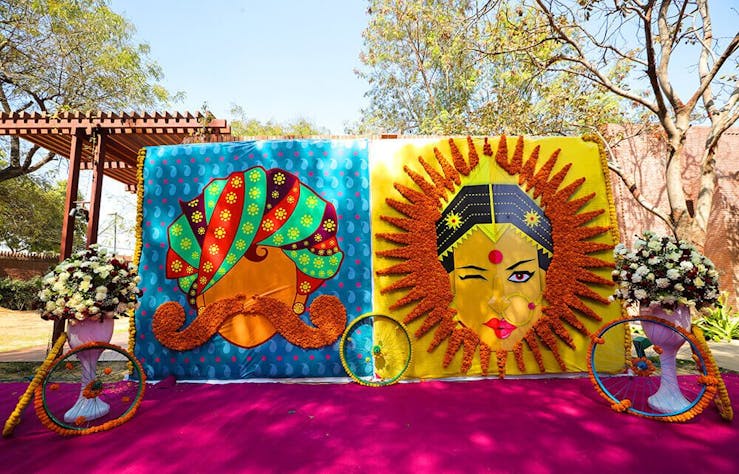 Recommended: Amazing Engagement Invitation Card Ideas
2. Telephone Photo Booth
Looking for unique wedding photo ideas? Take inspiration from this floral telephone booth. Floral props always add a joyous element to wedding photography. That's why professional Kolkata wedding photographer uses these photobooths for romantic shot.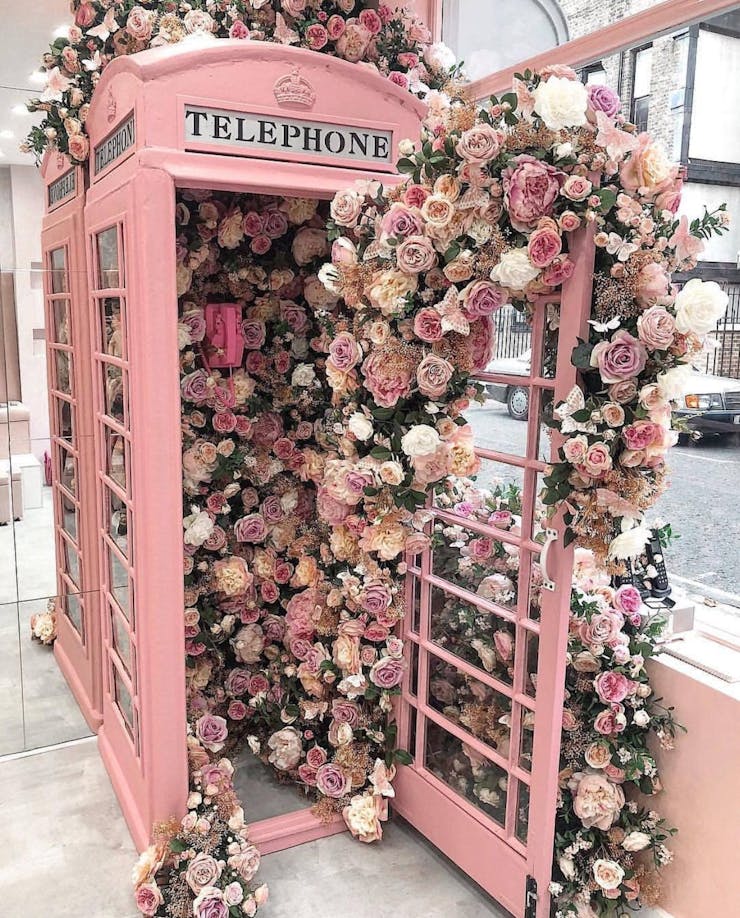 Must Read: We Love These Amazing Groom Getting Ready Shots!
3. Genda Phool Photo Booth
Want to add a desi vibe at your wedding? You can make this happen with a unique photo booth like this. These are the perfect photo booth design ideas for a couple of photoshoots. The vibrant marigold flowers can make your wedding lively and wonderful.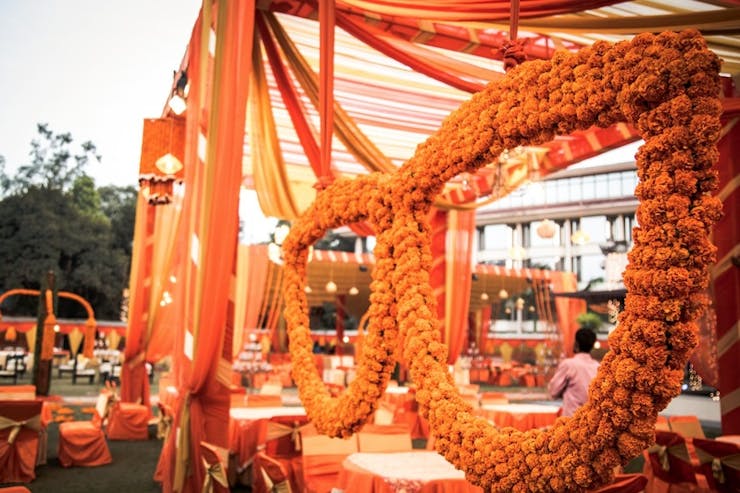 See More: The Ultimate Guide To Pre Wedding Shoot Ideas In Kolkata
4. Giant Floral Photo Booth
This is the most eye catchy decoration design for wedding. It can let you click some dreamy wedding images. The giant artificial flowers decorated on the faux wall can provide an aesthetic touch to the wedding pictures. This is one of the most pocket-friendly ideas for wedding photo booth. It can also help you flaunt your stunning bridal lehengas in front of a beautiful backdrop.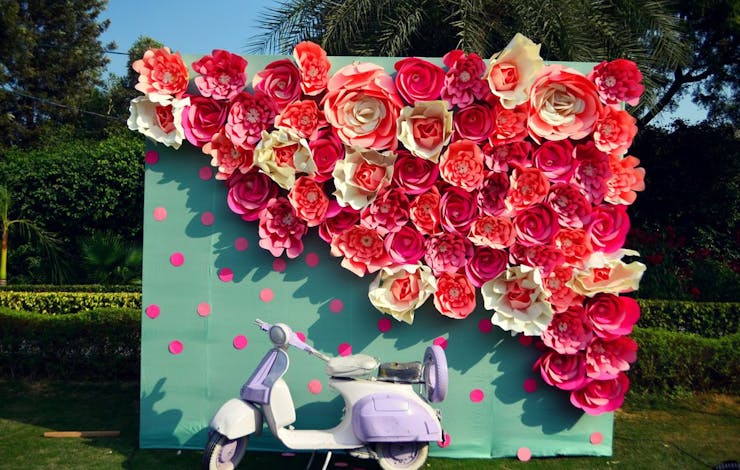 5. Beautiful Fairy Lights Photo Booth
Nothing can match the elegance of stunning fairy lights. Those twinkling lights add a magical touch to each shot. This is one of the most beautiful selfie booth ideas for wedding that will make your wedding day memorable.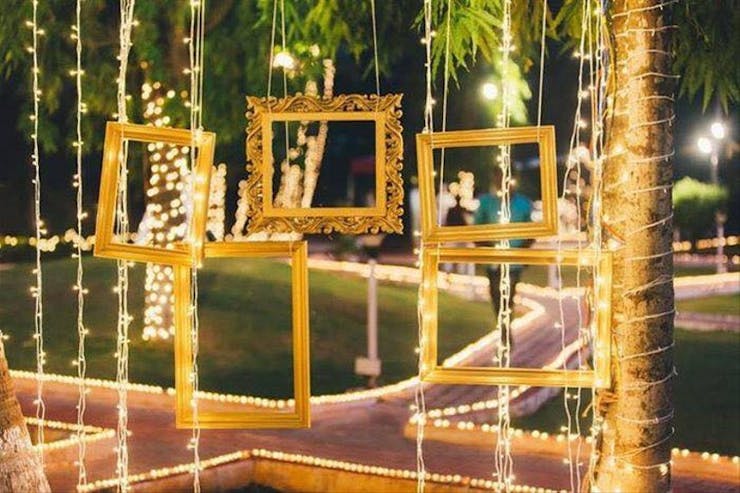 6. Social Media Photo Booth
Are you a big fan of social media? So, why not amp up the wedding photography with a social media photo booth at your wedding? Setting up wedding photobooths like this will help you remind your wedding date forever.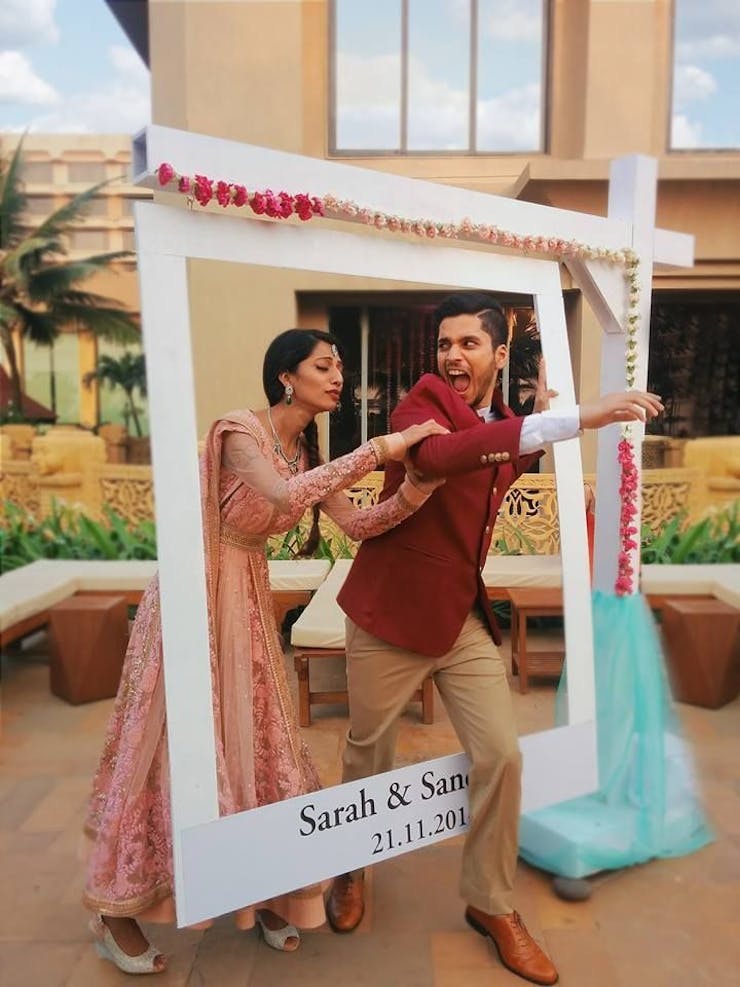 7. Fairy Tale Photo Booth
Most couple wants to celebrate their special day like a fairy tale event. What can be a more beautiful option for making this dream come true? A story photo booth like this is getting popular for its elegance and dramatic flair. This is one of the most unique wedding photo ideas that you must try to get some romantic couple pictures.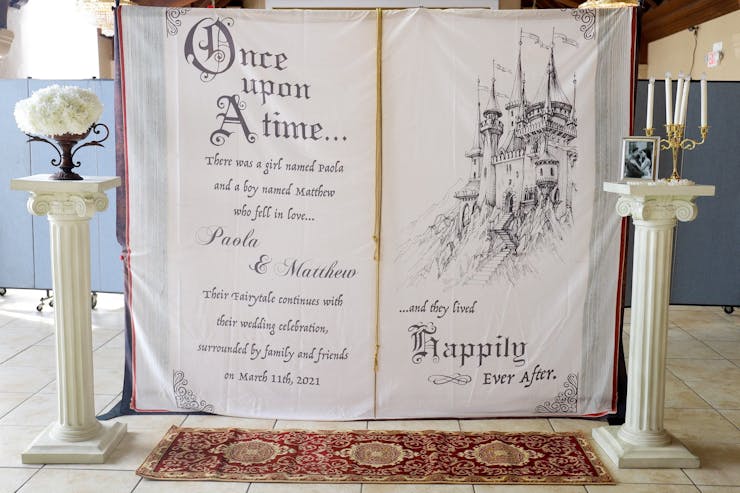 More About Wedding Photography
Latest Blog Posts