14+ Amazing Bridal Lehenga Designs For Wedding
Forget traditional silk saree and amp up your fashion game with a stunning lehenga. Find out some spectacular lehenga designs for wedding with this guide.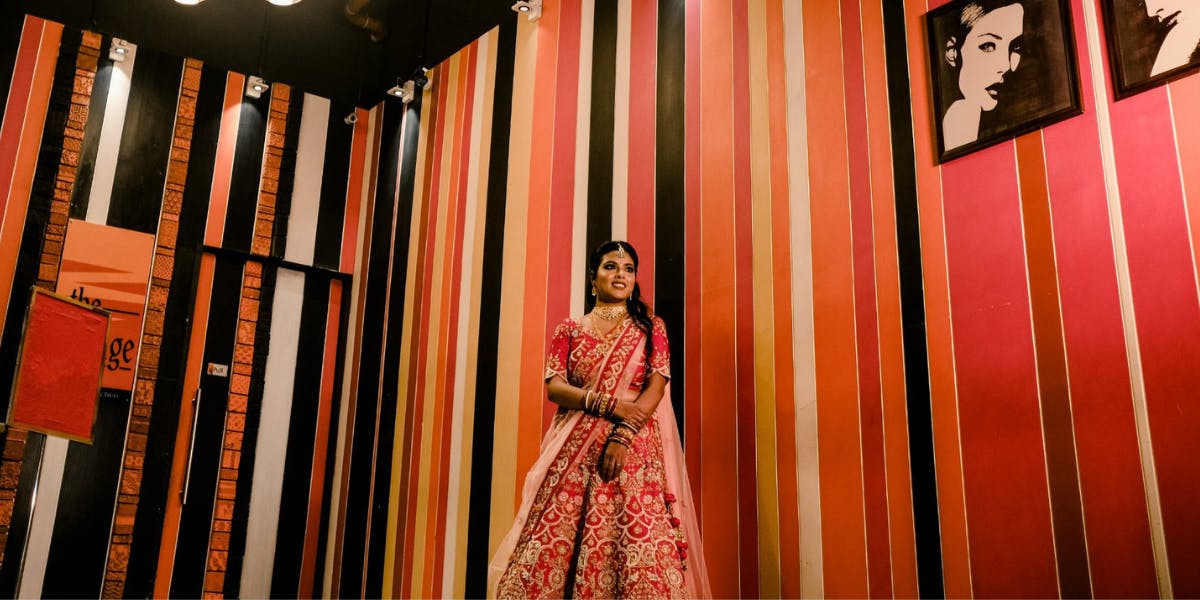 The specialty of our country is its vivid culture, lifestyle, and languages that unite us in a bond. Indian brides always try to experiment with their ethnic look. They never feel shy to try something other than their regional style to be the most stylish bride. Nowadays, Bengali brides are opting for a designer lehengas at their wedding. A Stunning bridal lehenga can completely transform the look of a Bengali bride into something spectacular. We have captured many brides wearing bridal lehenga in candid wedding photography in kolkata.
Bengali brides are making a style statement in pastel hues, and sequin lehengas at their wedding ceremonies. You can choose any design in a lehenga that reflects your taste and style. There is no doubt that a beautiful lehenga can bring out the royal elegance in your bridal avatar. As one of the best wedding photographers in kolkata we have spotted many gorgeous lehenga designs at wedding events. We've assembled a list of a few most ravishing lehenga designs for wedding that adds a sparkle to your persona.
1. A Beautiful Rosy Red Lehnga
A rosy red lehenga looks beautiful on Bengali brides. This gorgeous bride looks enchanting in her beautiful lehenga paired with Kundan jewelry. You can also try this heavenly beautiful red lehenga to look gorgeous on the wedding day. A rosy red lehenga with exquisite embroidery can make you look phenomenal.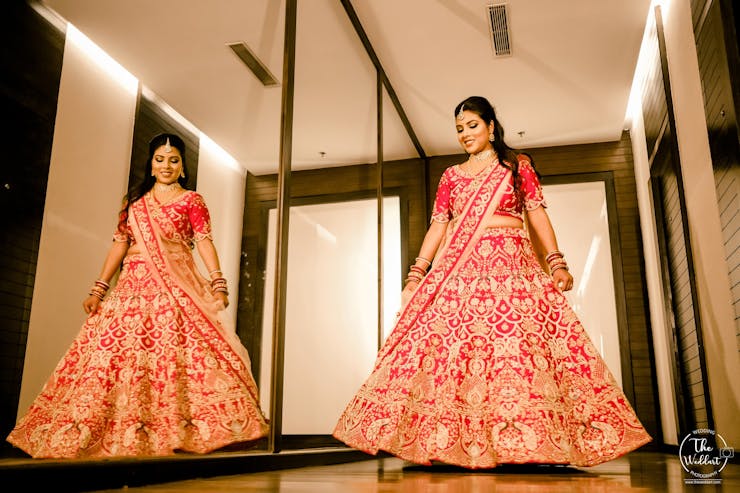 Recommended: Stylish & Trendy Bridal Haldi Poses – The Weddart Photography
2. Evergreen Embroidered Red Lehenga Designs For Wedding
Isn't this red lehenga the most beautiful outfit for a wedding day? If you are a great fan of the romantic red color then you must choose a radiant red lehenga for your dreamy wedding. The timeless beauty of the red lehenga will leave a mark of imperial and majestic vibes. This is the best lehenga design for marriage that will enhance your wedding look.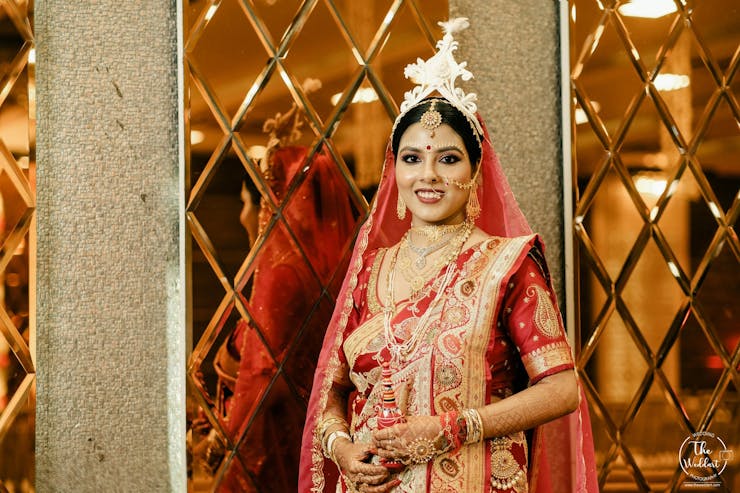 Must Read: Top 9 Bridal Lehenga Shops In Kolkata You Must Visit
3. Angel In A Ruffle Lehenga
Ruffle lehengas can add a magical appeal to your entire look. A twist of ruffle in the neon shade is an absolute treat to the eyes. This powder blue ruffle lehenga is the best designer lehenga that can make you the most fashionable bride.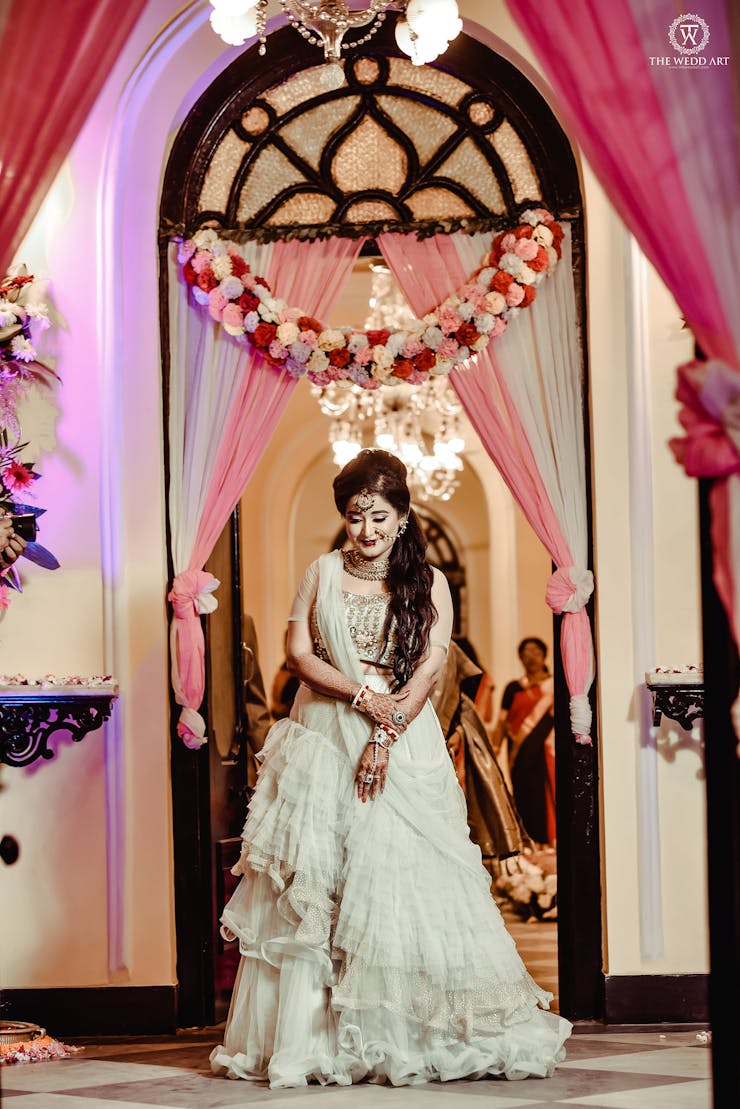 Also Check: Top 13 Charming Reception Look For Bengali Bride
4. Grandiose In A Velvet Lehenga
There is no doubt that a velvet lehenga can make you the most gorgeous bride at your wedding event. It exudes a regal vibe that is perfect for a grand occasion. Choose any color in a velvet lehenga that matches your style and personality. Pair the bridal jewelry according to the design of your bridal lehenga.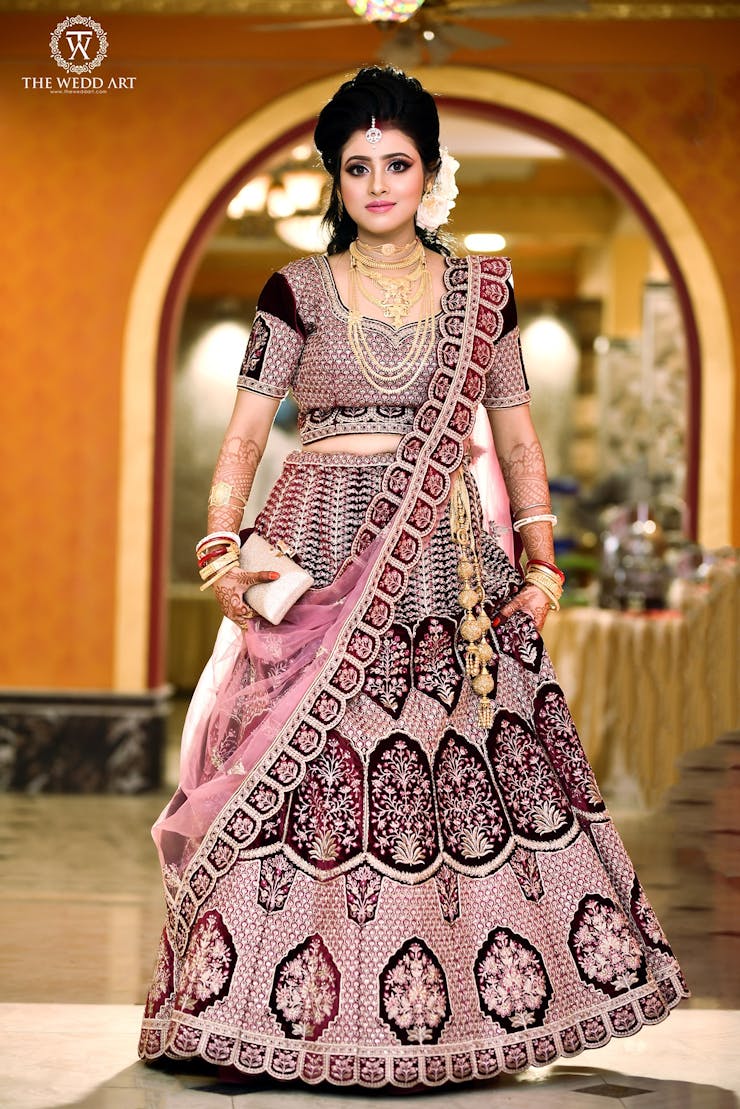 5. Stunning Lehenga Designs For Wedding Party
Pink is the most feminine and pretty color that goes well with an ethnic backdrop. The grace and beauty of a pink lehenga are exactly what you need to make your sangeet ceremony a memorable night. A subtle pink lehenga with zari embroidery is a dream attire for many Bengali brides.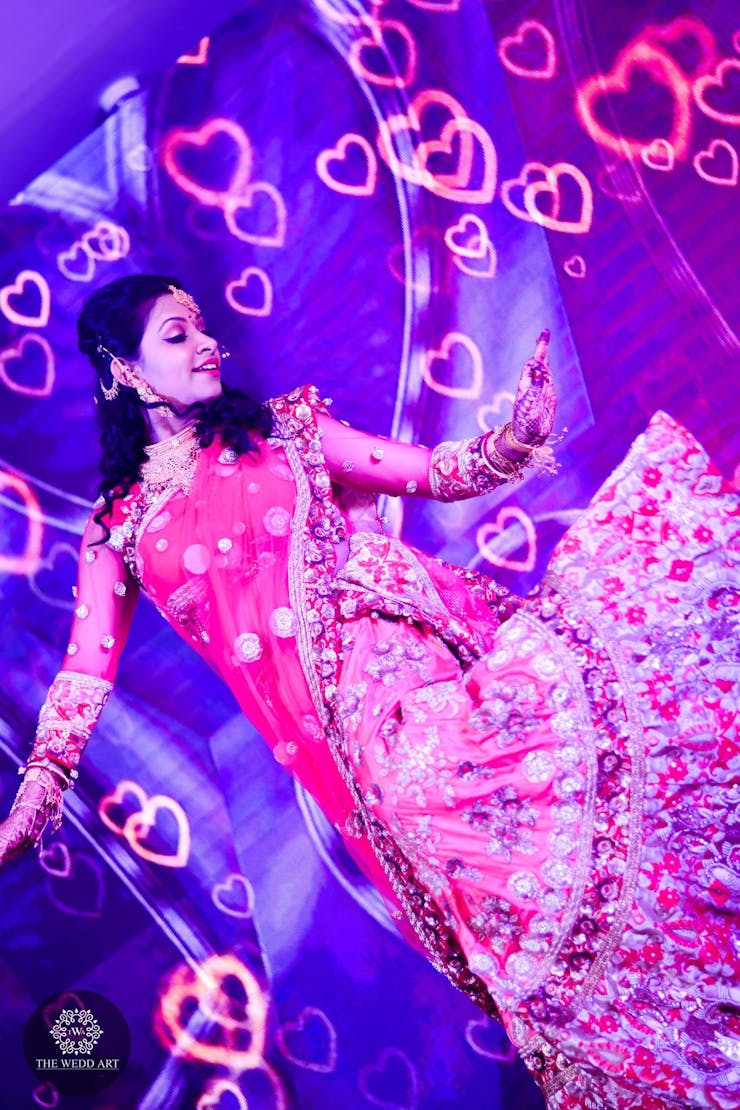 6. Alluring Charm Of A Fluorescent Lehenga
A fluorescent green lehenga is a versatile color to celebrate the festivity of your summer wedding. A green lehenga with contrasting shade can make heads turn away with every twirl. The classic combination of vibrant pink and subtle green exudes a special elegance. Pair this look with light jewelry to get a bridal look straight out of a fairy tale.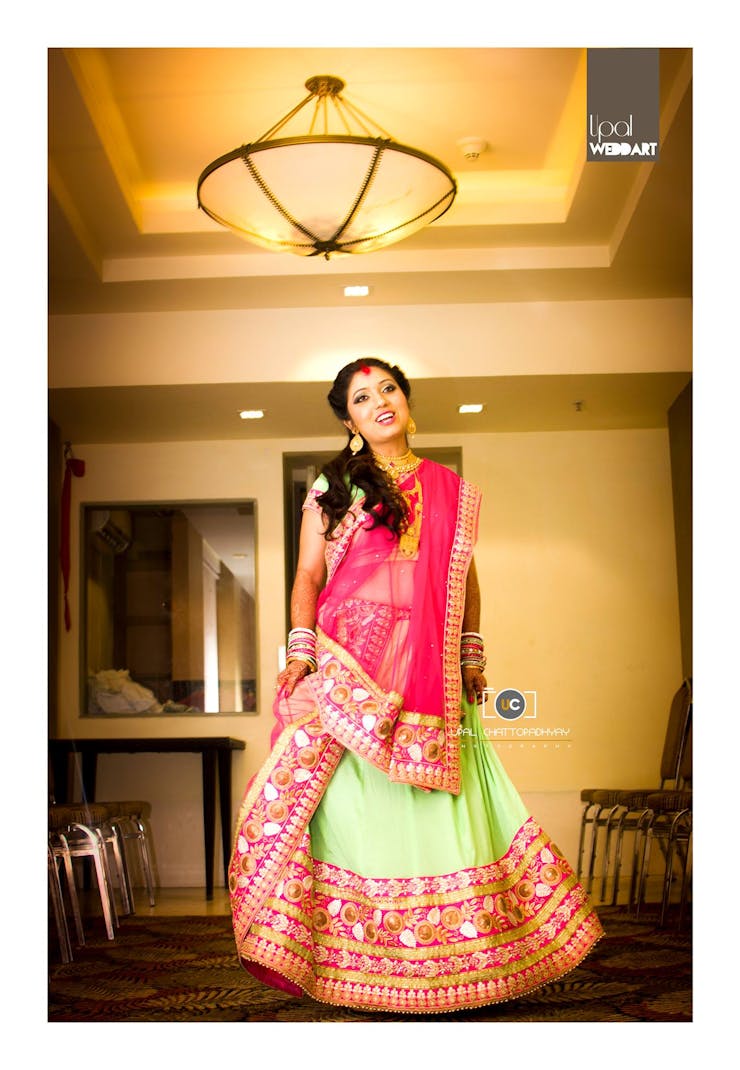 7. A Bong Beauty In Ivory Lehenga
Looking for a more subtle option in a wedding lehenga? Then add an ivory lehenga to your wedding wardrobe to get a unique look on your big day. An ivory lehenga based on net fabric will allow you to look gorgeous at your wedding event. These are the most beautiful lehenga designs for wedding receptions.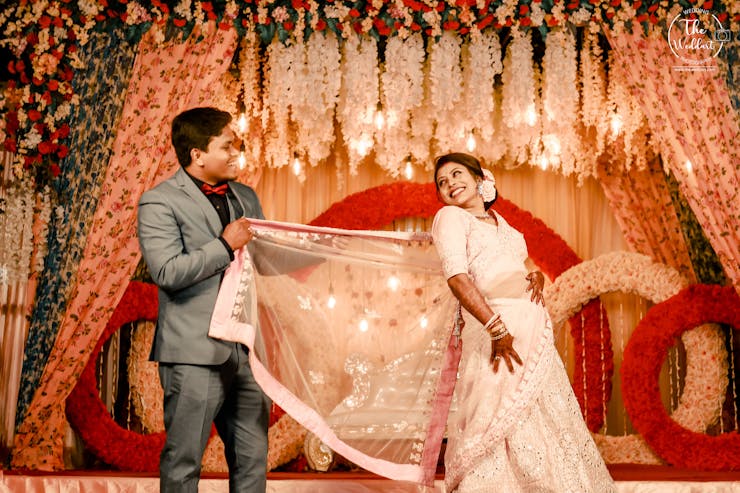 8. Fuschia Pink Is The Best Lehenga Design For Wedding Reception
A fuchsia pink lehenga is a super pick for a dazzling bride. Our eyes get stuck on the beauty of this Bengali bride dolled up in a radiant pink lehenga. The beautiful thread work embroidery on her lehenga is adding an exceptional charm to her post-wedding look. It's better to pair this beautiful lehenga with pearl or Kundan jewelry. To add simplicity and grace to your persona.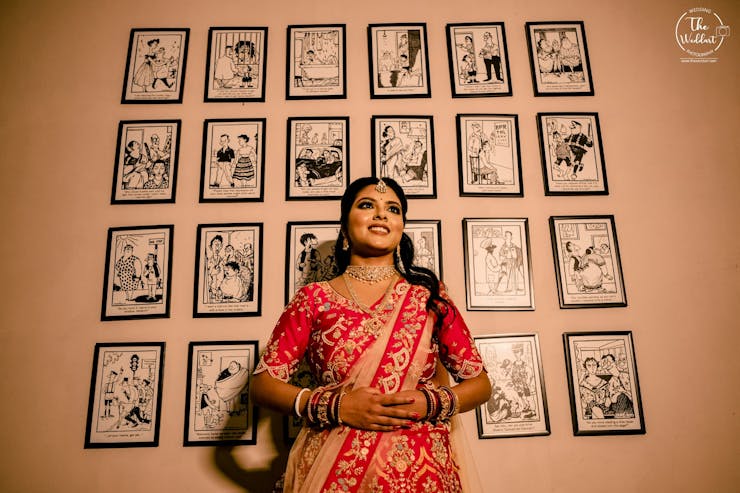 9. Breathtaking Floral Lehenga To Conquer Hearts
Next on this list is a breathtaking floral lehenga with a royal backdrop. These are the best lehenga designs for engagement events. This latest lehenga design is bound to steal the hearts of your guests. With a soothing color combination and a modern outlook, this stylish bridal outfit is going to steal the limelight of your special event.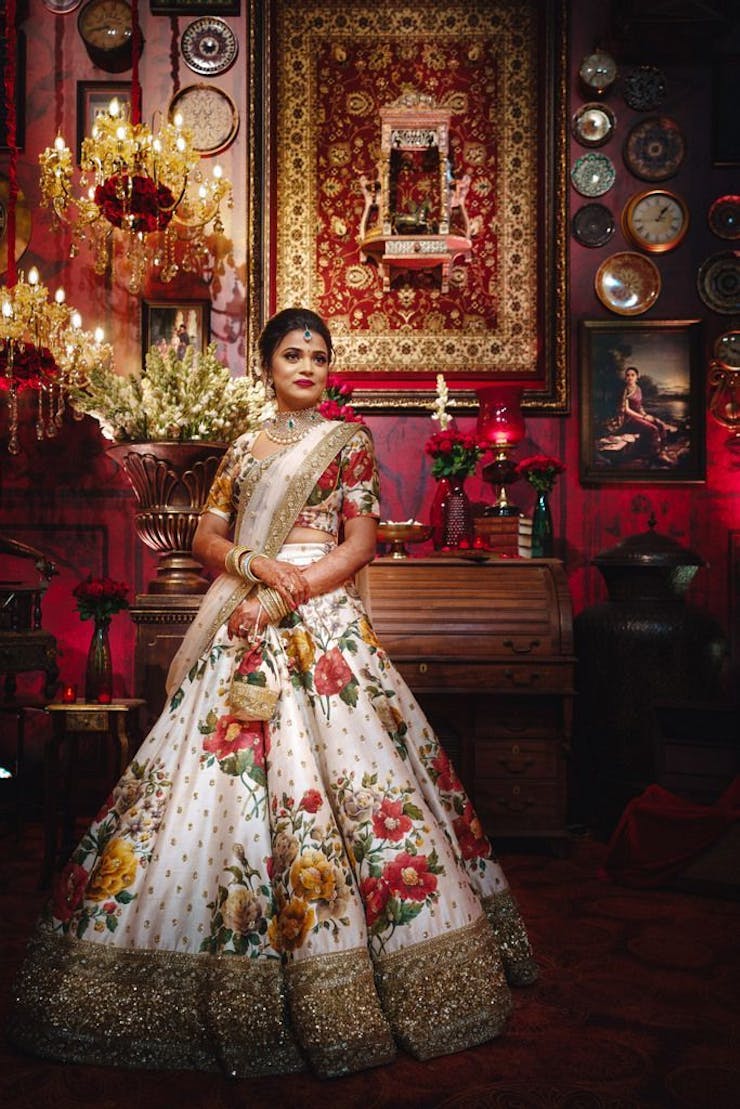 10. Dazzling Beauty In A Sequin Lehenga
The trend of wearing a sequent lehenga at the wedding event is the one taking over the internet. This super glamorous lehenga adds a blink factor to your whole personality. A lavender-hued sequent lehenga is a perfect match for stunning floral jewelry. This wonderful combination of bridal elements can make you look like a real princess.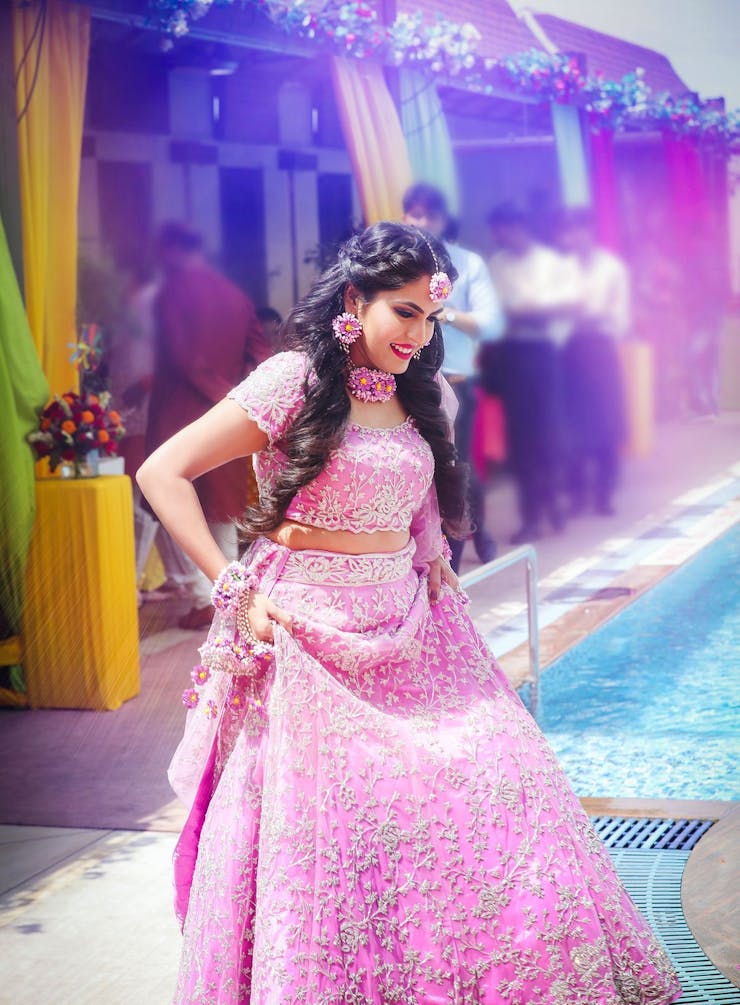 11. Banarasi Lehenga Are The Best Wedding Lehenga Designs For Bride
If you can't come over the practice of wearing banarasi silk on your wedding day then you must opt for a banarasi lehenga. The sheer royal ness of this lightweight outfit can shout elegance and royalty. Wearing a banarasi lehenga with statement jewelry is an impeccable choice to make.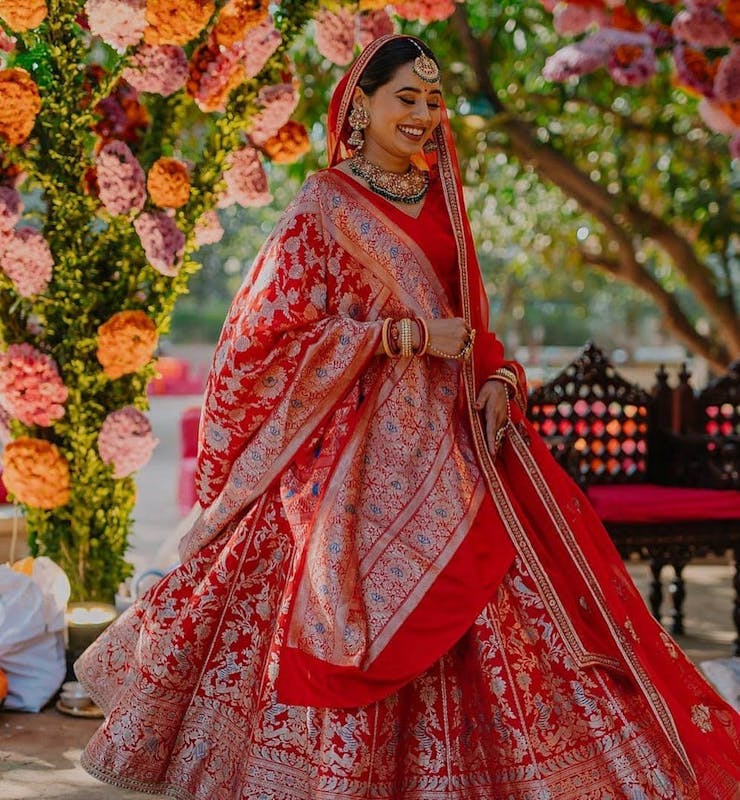 12. Pastel Lehengas Are The Most Attractive Ones
Next on this list is a subtle hue lehenga that is a raging trend for the past few years. A pastel lehenga in blush pink shade is the perfect outfit for a sangeet or mehndi ceremony. Wearing an embroidered blouse with a pastel pink lehenga is a great choice to mark a statement.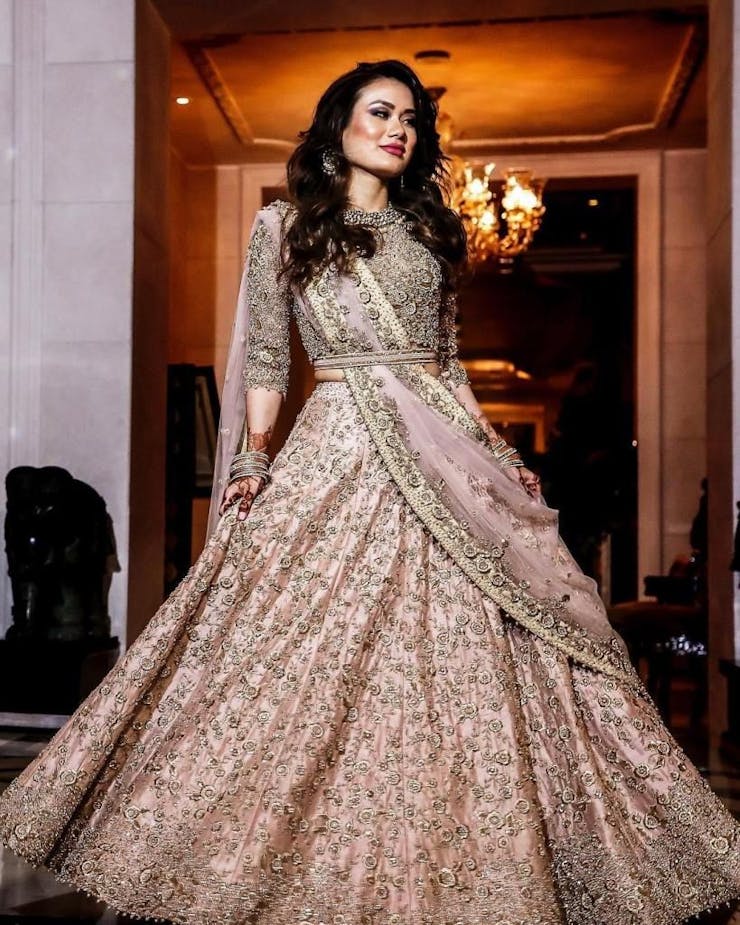 13. Glided Elegance Of A Golden Lehenga
This bridal lehenga is perfect for brides who are great lovers of the golden hue. A golden lehenga can leave a wow effect on your wedding night will everybody will talk about. A glittery gold lehenga with a sheer dupatta is a dream outfit for many brides.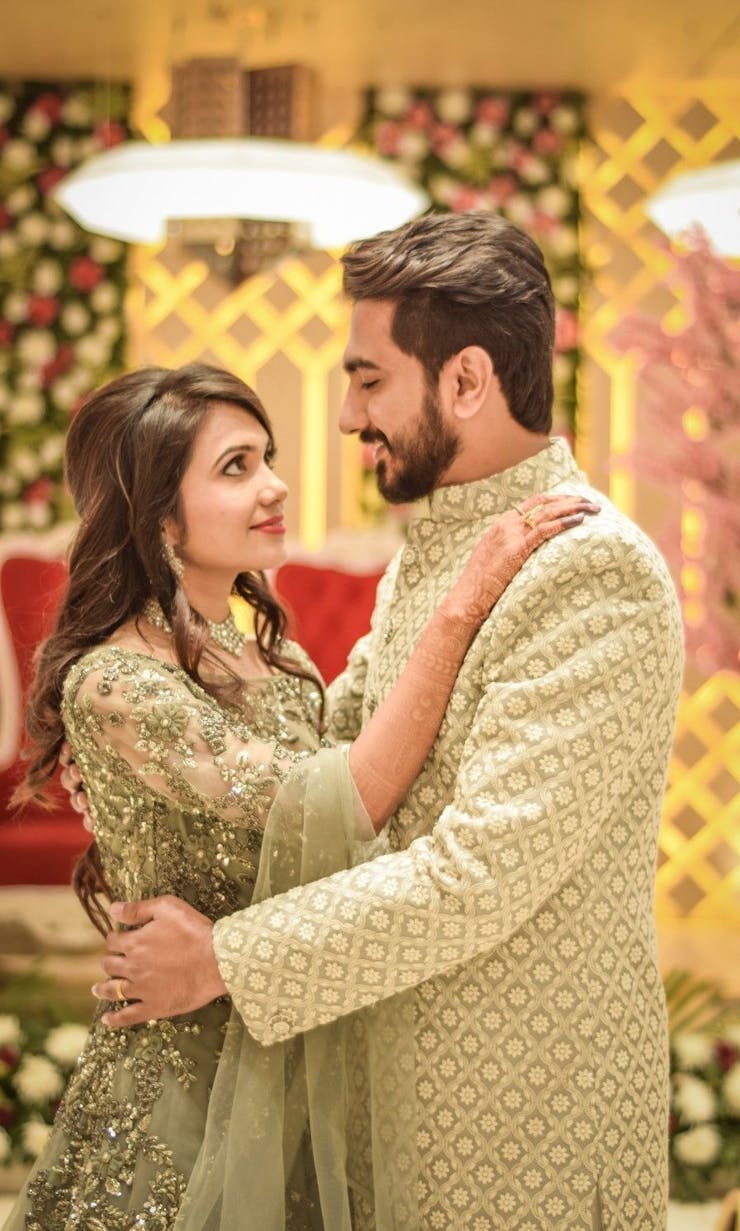 14. Boho Lehenga Designs For Wedding Are The Latest One To Try
A Bengali bride dressed in a boho theme lehenga choli is a sight to behold! The multi-color boho lehenga with a "V" neck blouse is a fashionable outfit that you can wear at your wedding.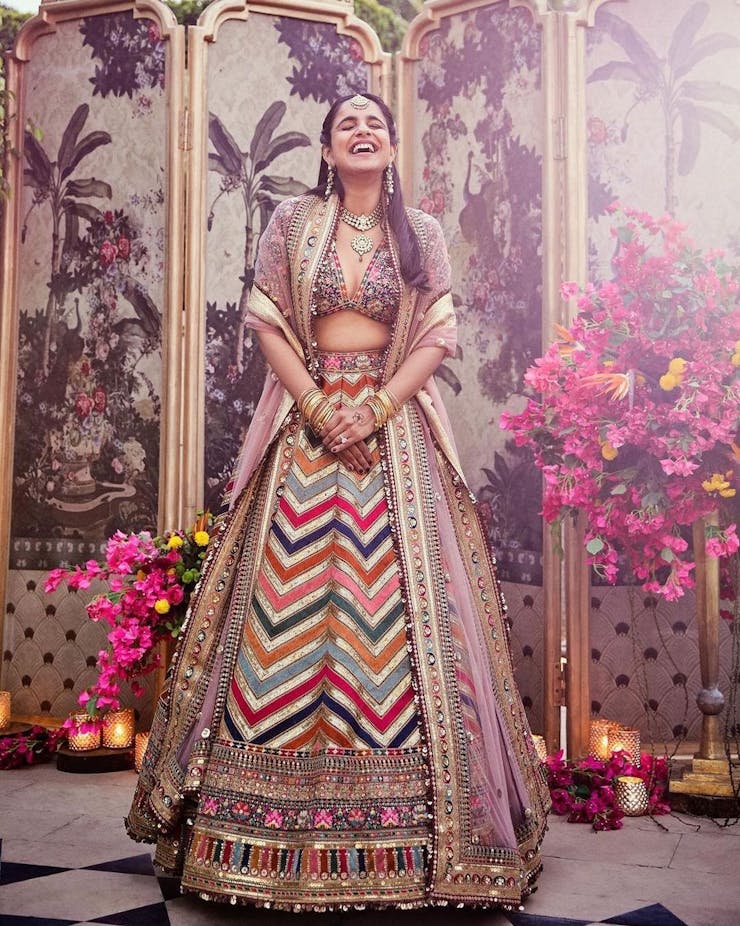 15. An Embroidered Lehenga In Grey Is Sure To Break The Taboo
An embroidered lehenga is the most fashionable choice for modern brides. If you wish to walk the aisle in a dreamy wedding lehenga then you must choose embroidered lehenga in a grey shade. This Indo-western fusion of wedding outfits is high in fashion in recent years.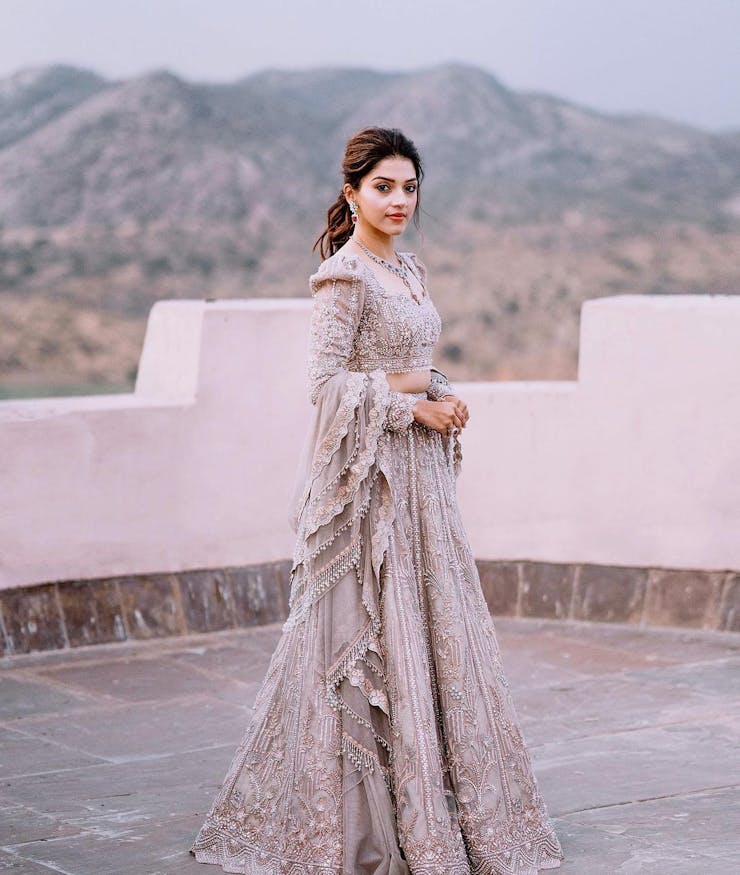 More About Wedding Photography
Latest Blog Posts