Best Designer Wedding Albums To Showcase Your Wedding Shots
Wedding albums are a treasure trove of beautiful moments of life. Here is a list of some designer wedding albums to create long-term joyful memories.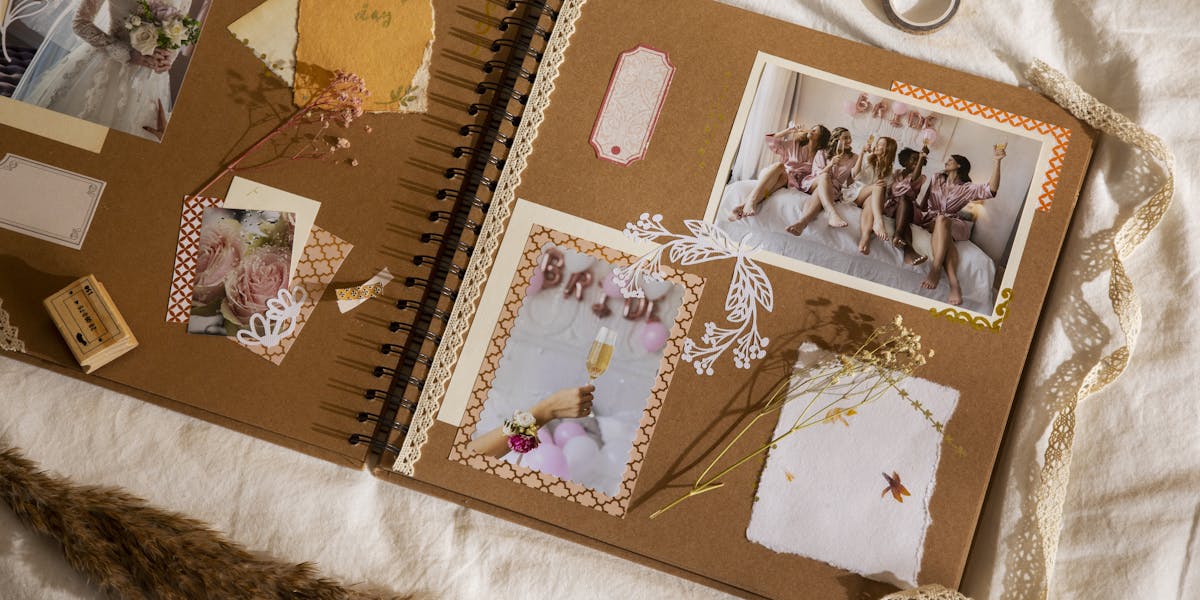 Choosing the perfect wedding album is an important part of any wedding day. It is a way to capture all the memories and emotions of your special day in one place. Designer wedding albums are the perfect way to do that, as they are stylish, unique, and timeless. With designer wedding albums, you can create a beautiful storybook of your special day that will last for years to come. Not only do they look great, but they also serve as a reminder of all the love and joy shared on your wedding day. With designer wedding albums, you can ensure that every moment is captured in an elegant and stylish way.
So, being a reputed Kolkata wedding photographer, we have shared below the most creative photo album design ideas.
Recommended: The Best Tray Decoration Ideas for Indian Wedding Ceremonies
1. Leather Hardcover Album Layout Design
Choosing a leather album is a classic choice to preserve the beautiful memories of your wedding day. Its minimal design and pastel hues make this wedding album extremely stylish and durable. Take the help of your Bengali wedding photographer to get enchanting wedding photos for a beautiful display.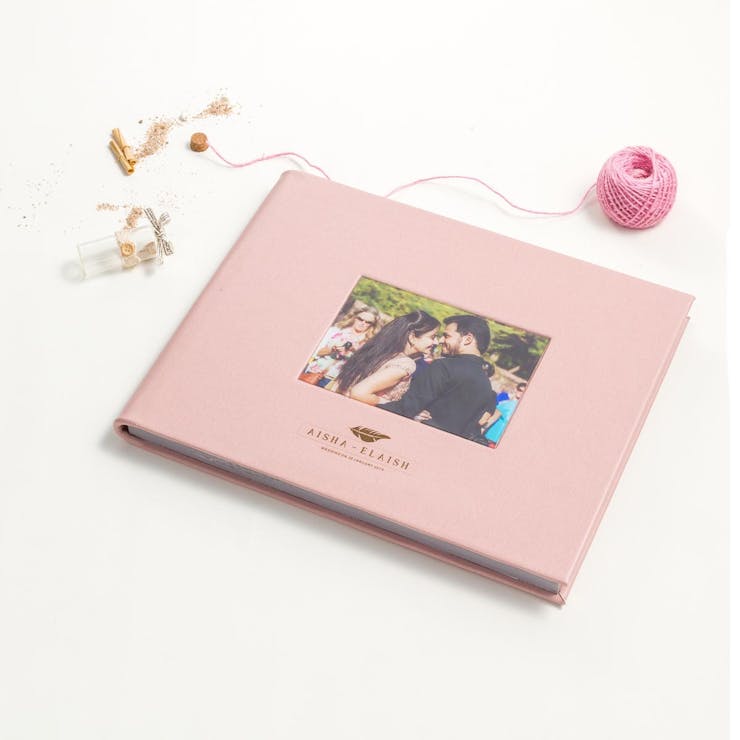 Must Read: Trending Photo Booth Ideas For Indian Wedding
2. Collage Wedding Book Design
Among the available bridal photo album, a colorful collage is considered ideal to display the vibrancy of the wedding. Photo collages are the best option to portray all the little details of the wedding hours. It also highlights the simplistic charm and happiness of wedding couples.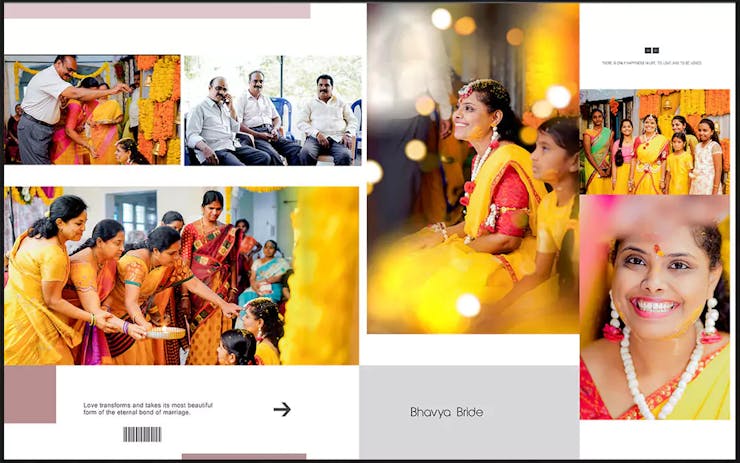 See More: Mesmerizing Engagement Couple Entry Ideas
3. Floral Photo Album Design
Ditch the traditional ones and choose a floral cover page design for wedding album. The front page of the wedding album is not only aesthetic; it also tells a beautiful wedding story like a fairytale. You can opt for subtle shades to give your wedding photo book cover design an enchanting look.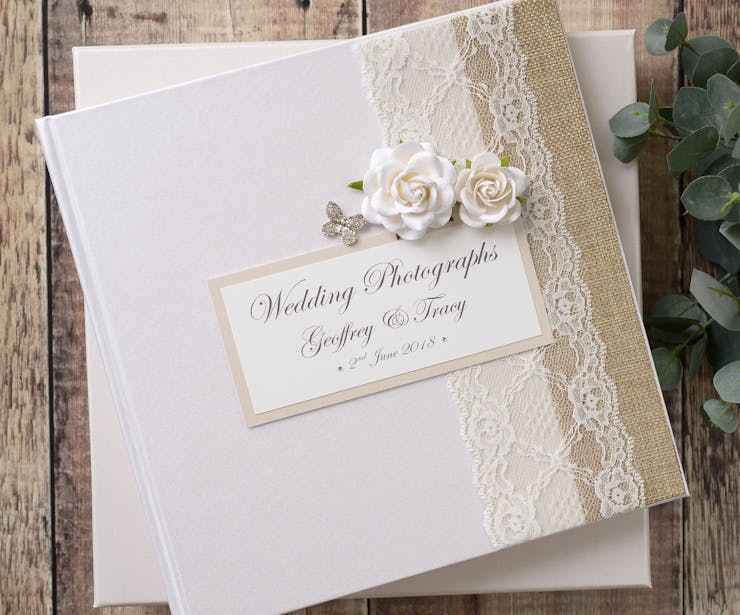 4. White Photo Album Layout
White wedding photo albums are a timeless way to capture the beauty of your special day. It provides a lasting reminder of the joy and emotion that was shared. With attention to detail, and creative design, white wedding photo albums can be a stunning representation of your love story.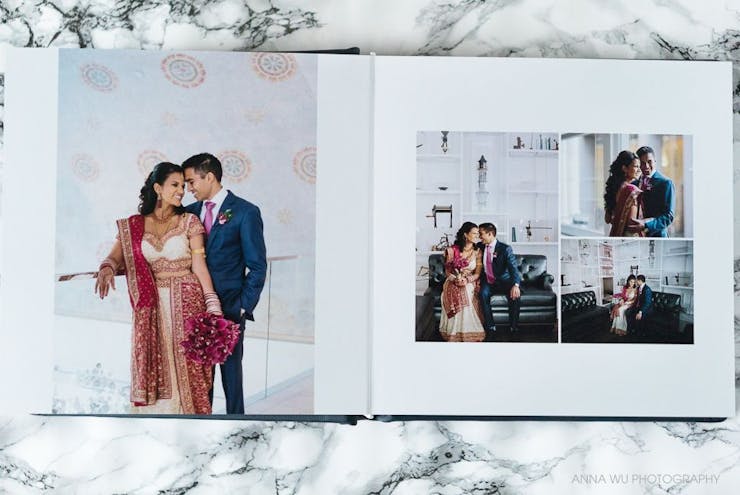 5. Monochrome Photo Album Layout Design
Monochrome photography album design offers a timeless and classic aesthetic. With its simple yet powerful approach, it is a great way to showcase your photos in an elegant way. Monochrome layouts allow you to focus on the content of your photos without being distracted by colors or patterns.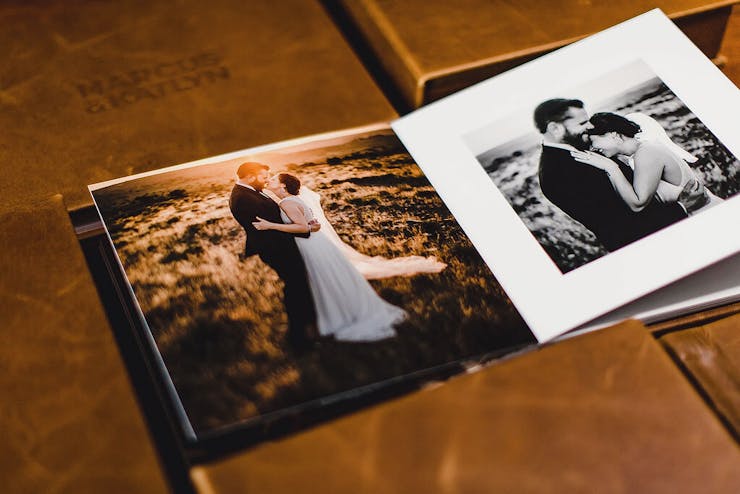 6. DIY Wedding Album Ideas
This type of wedding album design allows for a deeper level of storytelling and emotion. It also allows photographers to explore creative possibilities. The creative display of the wedding album grabs your attention and always gives you the best feeling.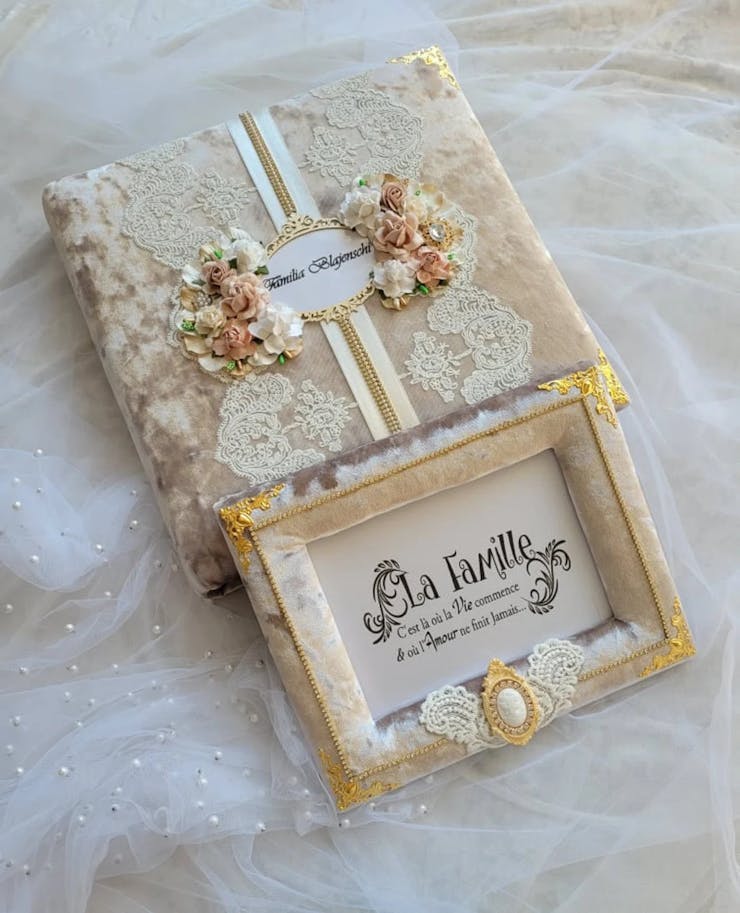 7. Gold Rimmed Wedding Picture Album
Celebrate the beauty of your wedding day with a gold-rimmed wedding picture album. A gold-rimmed photo album is considered the best marriage album design. With its luxurious look, this album is sure to be a treasured item in any home.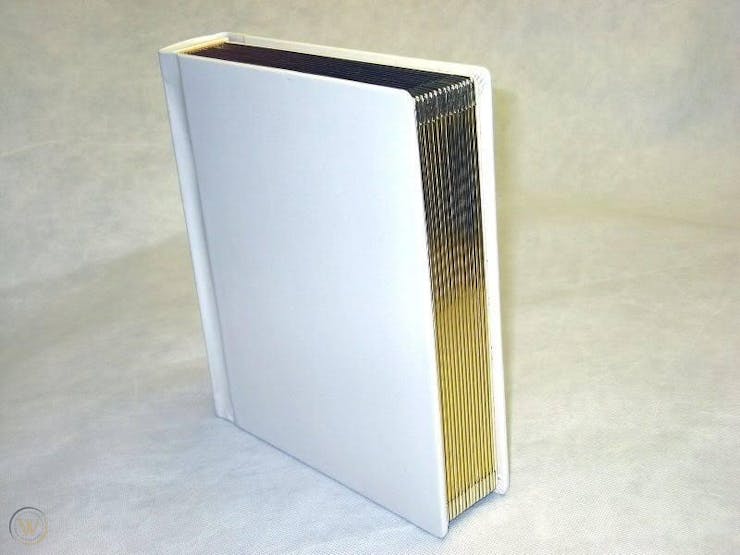 More About Wedding Photography
Latest Blog Posts