Mesmerizing Engagement Couple Entry Ideas
Have you dreamed of a grand entrance with your Mr. Perfect? Check out these engagement couple entry ideas to turn your dream into reality.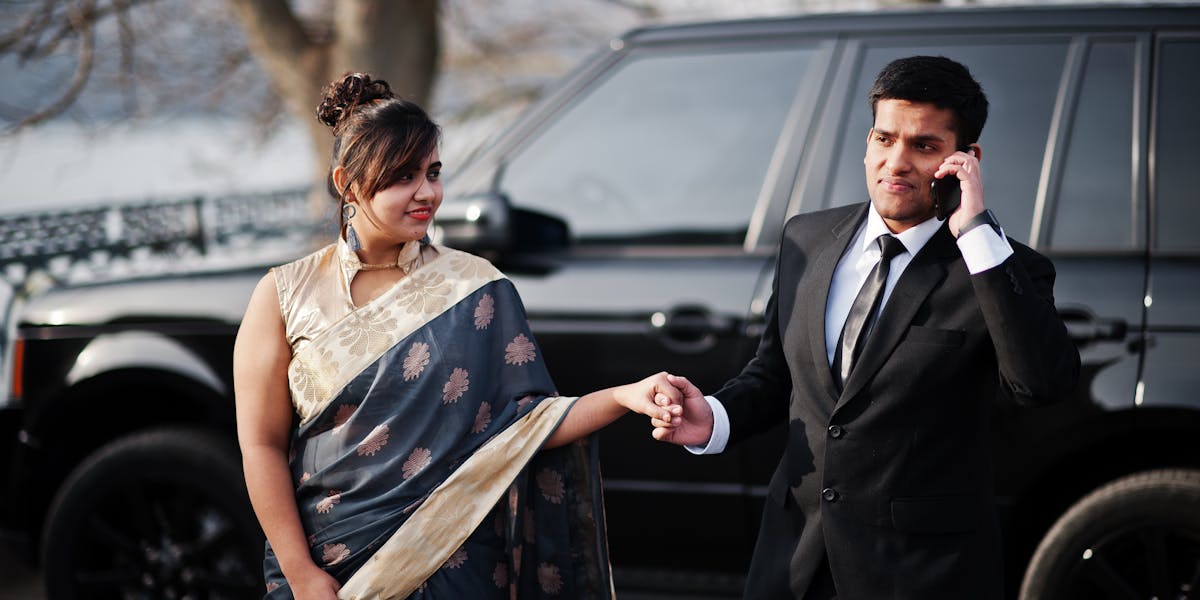 Every couple wishes to go that extra mile to make their engagement ceremony a larger-than-life event. Gone are those days when the couple used to celebrate a homely function. Things have got changed in the last few years. Now engagement ceremony has become a lavish event to celebrate lifelong commitment. And why they shouldn't? After all, this is the beginning of a new journey in their life. Grand couple entry has become a major aspect of candid wedding photography in Kolkata. Making a grand entry in your engagement event sets the tone of a romantic event. The presence of the couple will bring happiness to the atmosphere. It also allows the couple to show off their romantic side to their guests. It can make your event more special and memorable for everyone involved. Here are some unique engagement couple entry ideas to set the right tone for a romantic event.
1. A Colorful Entry With Smokey Blast
A colorful entry of the bride and groom adds life to the engagement pictures. You can ask your friends to line up at the venue entrance with the smoke bomb and let it blast at the correct time. This colorful entry will fill your Bengali wedding photography Kolkata with colors of happiness.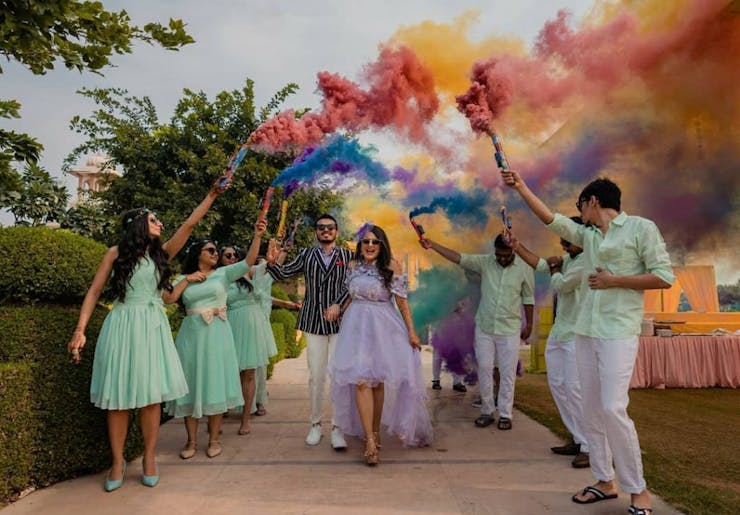 Recommended: Best Song For A Wedding Video You Should Know
2. Make A Rickshaw Ride Entry
If you want to make an off-beat couple entry in engagement event then this rickshaw entry is perfect for you. You can transform a simple rickshaw into a gorgeous floral wedding ride. It can help you to make a sparkling entry at your engagement affair. This kind of couple entry will also go well with a stunning Haldi or Mehendi ceremony theme.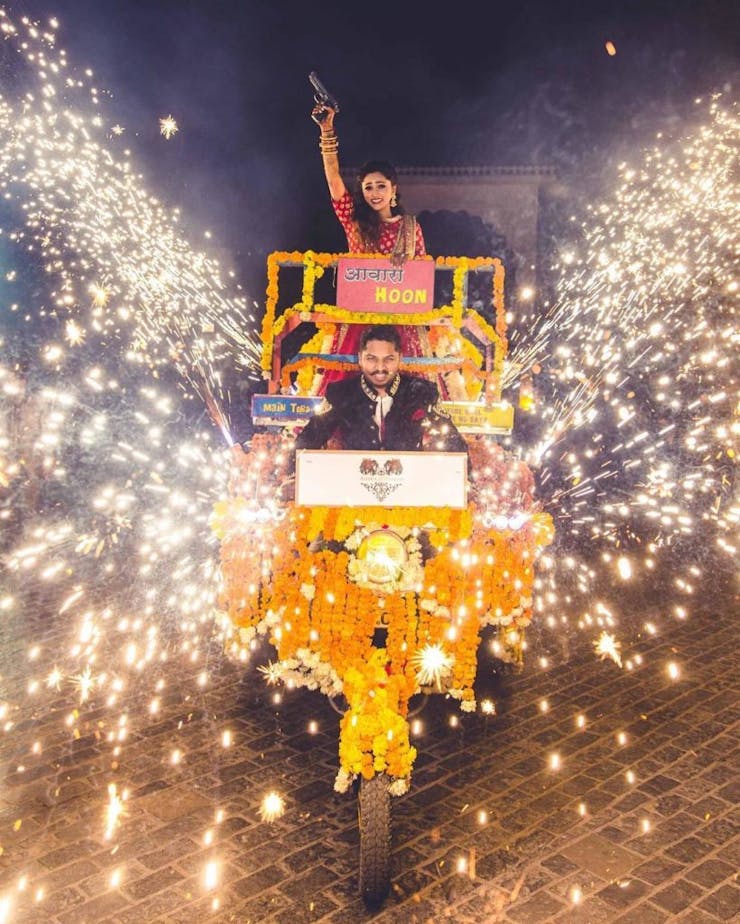 Must Read: Top 15 Trending Groom Dresses For Engagement
3. The Romantic Hand-In-Hand Entry
Looking for a romantic engagement ring entry idea? Here is one for you! There is nothing more magical than holding your would-be's hand and walking down a romantic path. This adorable entry is perfect for a couple who are madly in love with each other. Such a beautiful couple entry will make your guests go wow with your lovely relationship.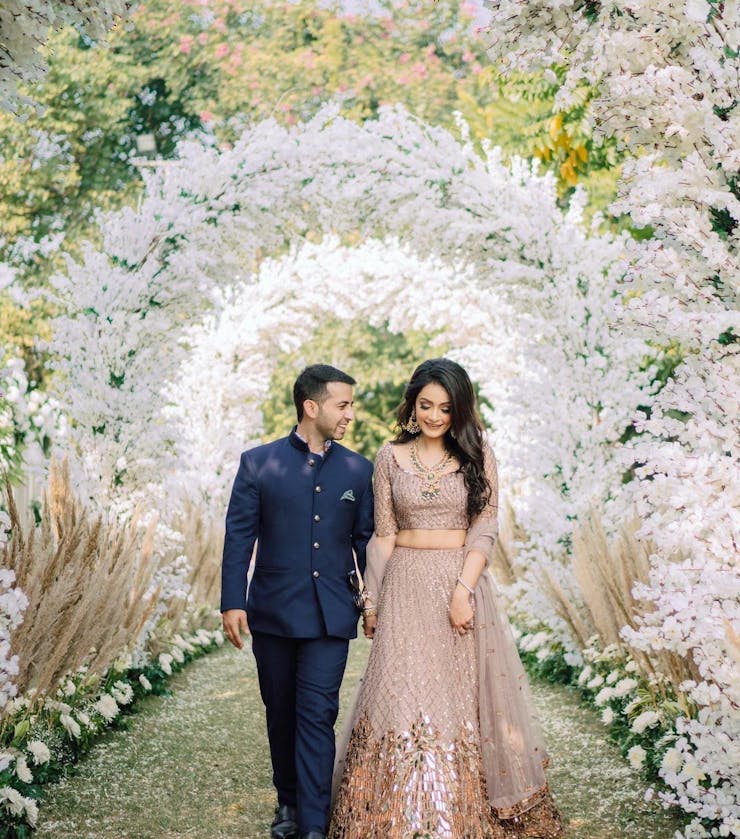 See More: 13 Gorgeous Engagement Hairstyle For Bengali Bride
4. Make A Dazzling Entry With Your Soulmate
Add a spark of joy to your engagement event with a stunning engagement couple entry with firework. You can get your family person to hold the sparklers while you make a grand entry. This is the best way to announce to everyone about your mesmerizing arrival.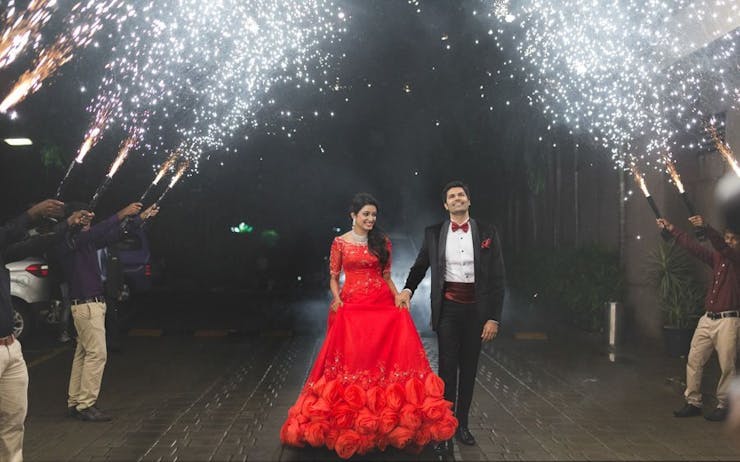 5. How Would Be A Grand Entry On A Wonderful Dance Performance?
Jazz up your engagement event by making a grand entry with a special dance performance. This is one of the best couple entry ideas for engagement that adds a quirky vibe to the atmosphere. This kind of engagement entry exhibits joy and happiness. It also lets the world know about your romantic relationship.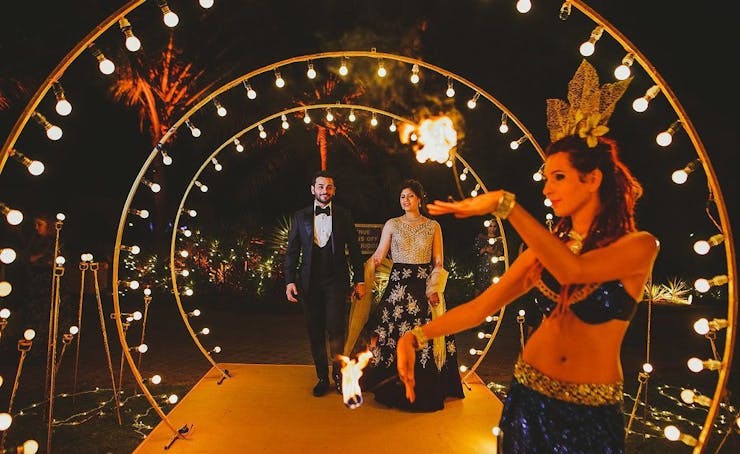 6. The Beauteous Flower Shower For A Romantic Tale
You can never go wrong with a floral shower. Flowers add a romantic flair to the atmosphere. Making a unique entry amidst the beautiful flower shower can result in a vibrant affair. You can make use of rose petals to add a romantic vibe to your engagement pictures. This is one of the most popular couple entry ideas that can make everything magical.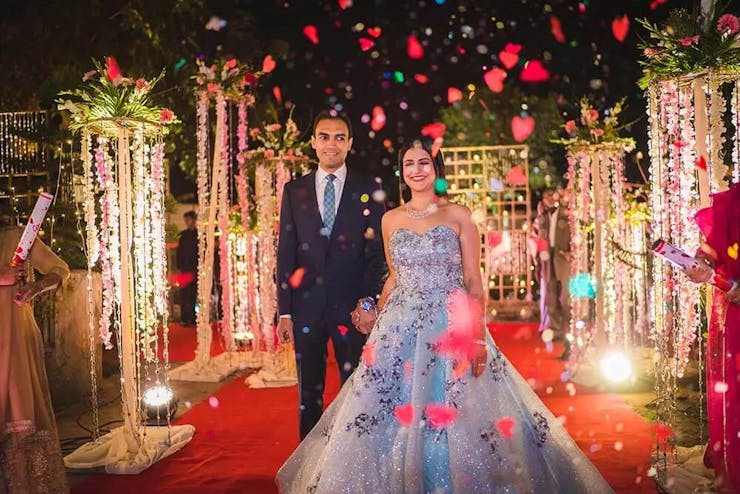 7. Make A Mesmerizing Boat Entry
If you want to add a dramatic vibe to your wedding event then this should be definitely on your list. This kind of engagement entry idea is perfect for couples who are planning their engagement at an exotic location. Making a captivating entry in a dreamy boat is sure to give you aesthetic engagement pictures.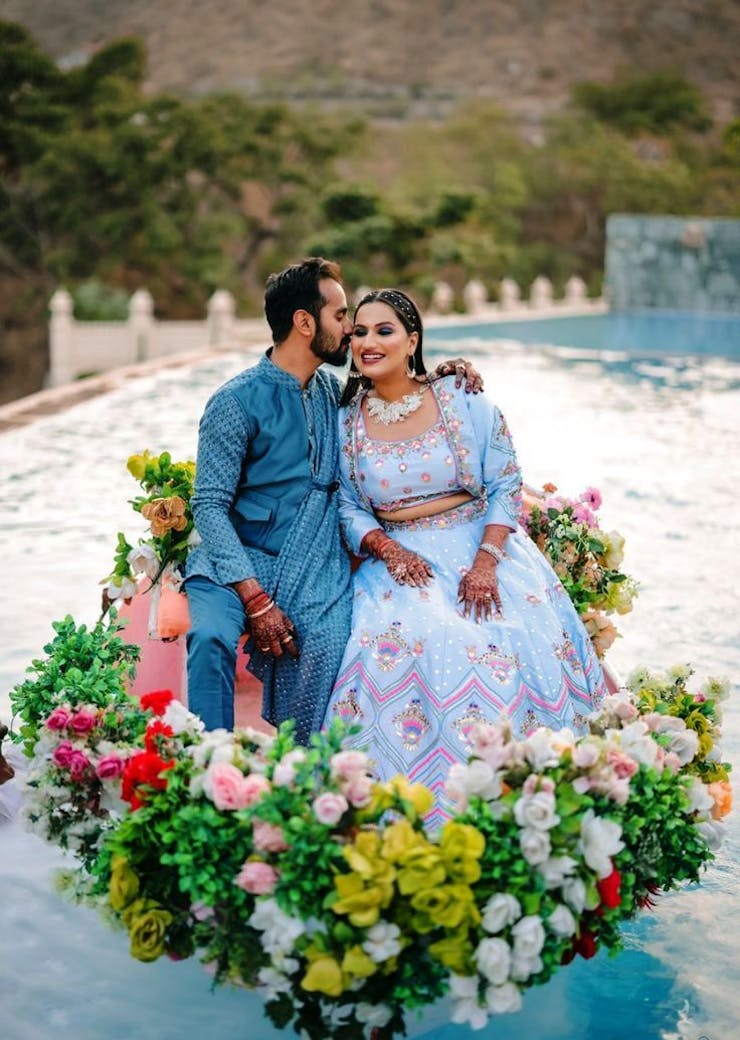 8. A Dreamy Chariot Entry For Those Fairy Tale Feels!
What can be more dreamy than making a fairytale entry in a beautiful carriage? You might have always dreamed of a mesmerizing wedding event. You can turn your dream into a reality by making a grand entry at your engagement event in a royal chariot with your prince charming.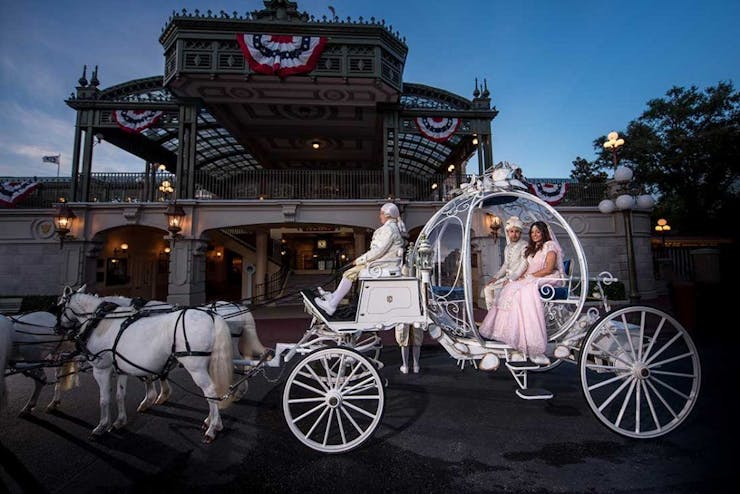 9. A Vintage Car Entry For The Regal Vibes
This is one of the most classy engagement entry ideas that is inspired by royal weddings. A vintage car decorated with flowers is a great medium to add a regal vibe during the couple's entry. In your engagement pictures, you can also wear a gorgeous lehenga to pose like a queen. Such a royal entry is going to result in some majestic engagement pictures.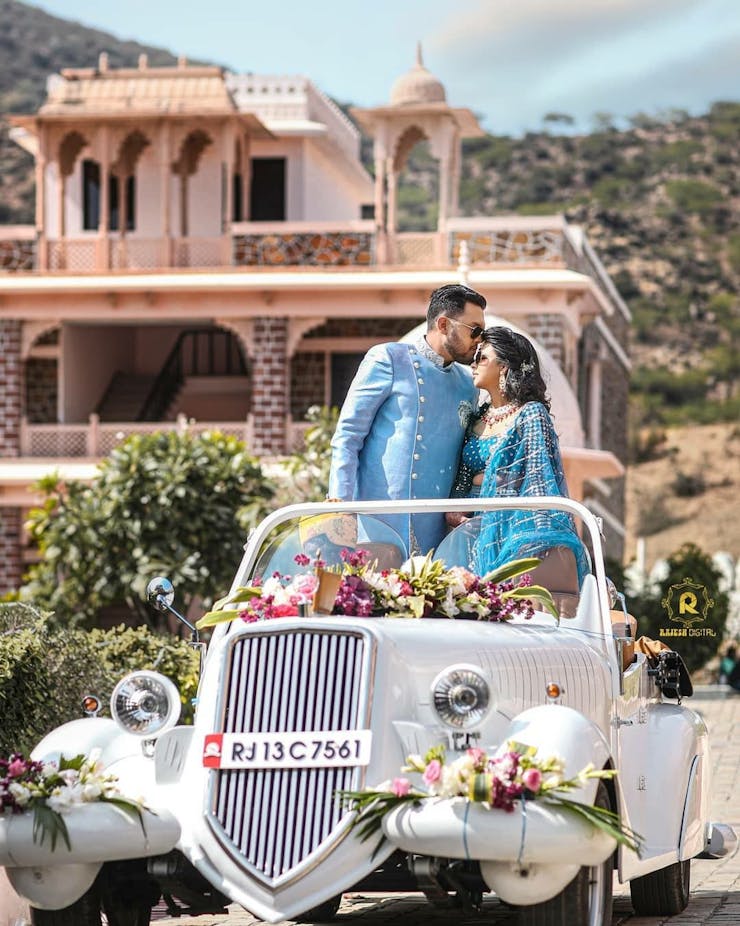 10. An Amazing Zorb Ball Entry For A Dreamy Wedding Tale
A zorb ball entry is one of the unique ideas for engagement ceremony. Most couples prefer this entry style for their wedding reception. But you can also try this one for engagement to make it a special fairy tale. Watching the zorb ball descending from the sky will be a visual treat for your guests.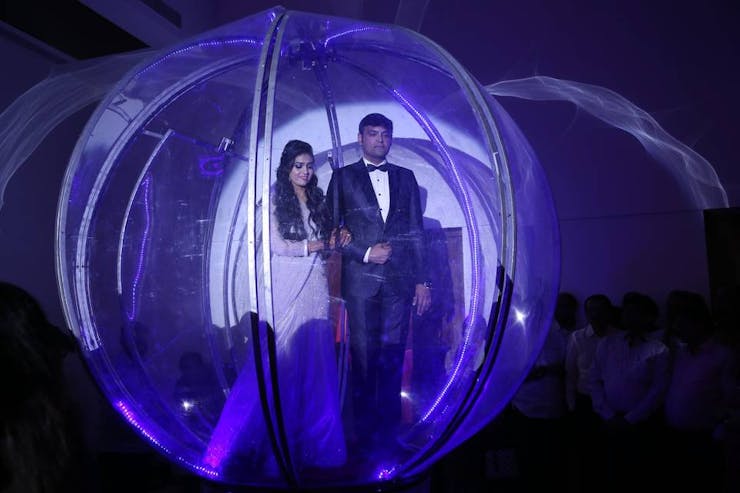 11. All-Time Favorite Foggy Entry For Romantic Couples
If you want to make every bit of your engagement ceremony dreamy then take inspiration from this lovely couple. A simple walk on a foggy path is the best couple entry idea. The misty low fog entry of the couple will add a romantic vibe all around.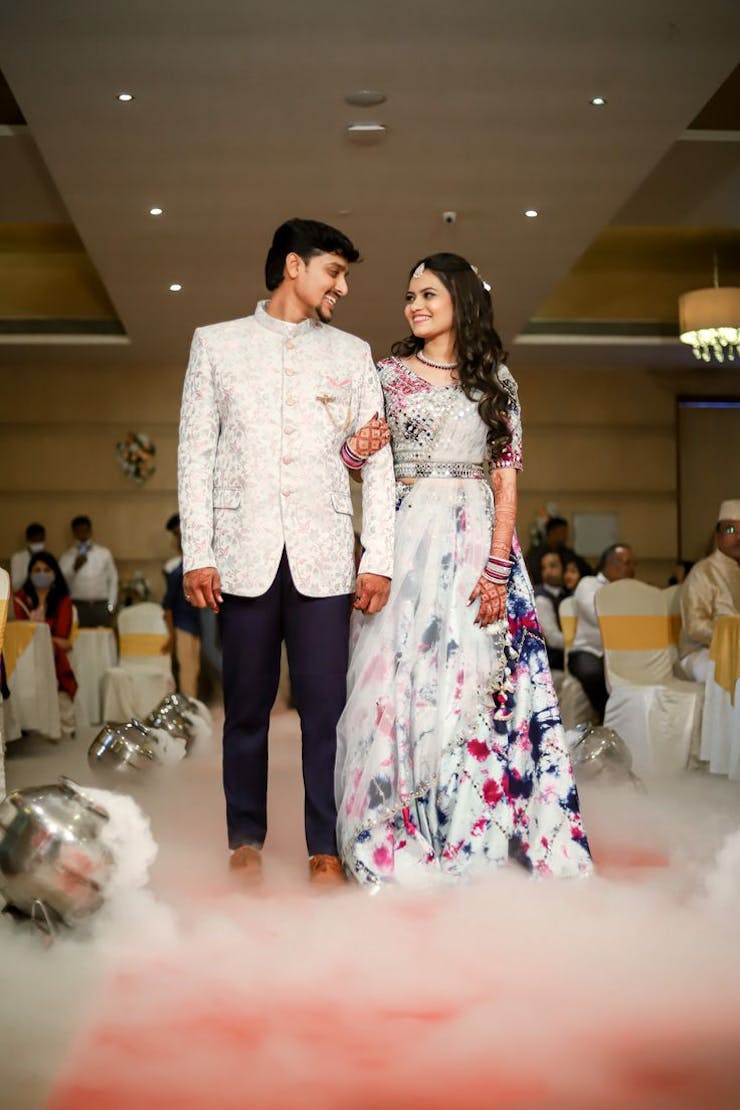 12. Enjoy A Vibrant Affair With A Balloon Entry
Another beautiful and ever-green idea for making a grand entry is a balloon entry. Let the bride hold the cluster of helium balloons while walking with her prince charming. This is a wonderful engagement entry ideas for bride that makes the celebration joyful and festive.
13. Most Stylish Couple Entry On Bike
Who doesn't love to make a stylish entry like a Bollywood couple at their wedding event? Such a stunning couple's entry deserves to be the finest engagement shorts. This could be a great chance to revile your personality and glamour at your wedding event. Wearing ethnic clothes can make the entry more unconventional and stylish.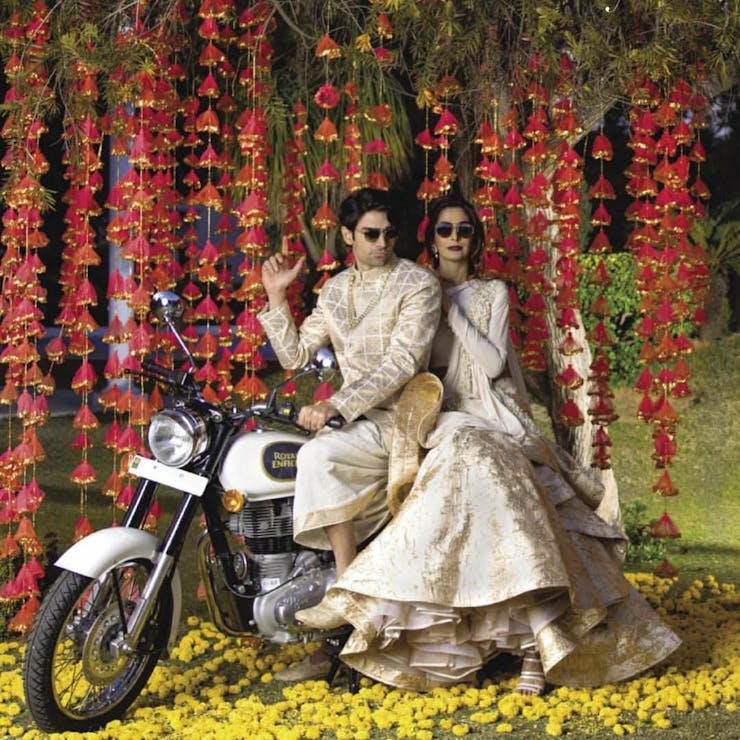 14. The Floral Umbrella Entry With Your Partner
Ending this amazing list with a fresh and unique couple entry idea. A floral umbrella is an all-time favorite prop to make a mesmerizing couple's entry. Let the groom hold the floral umbrella for his beautiful bride to walk the romantic path. This unique concept is perfect for a morning event.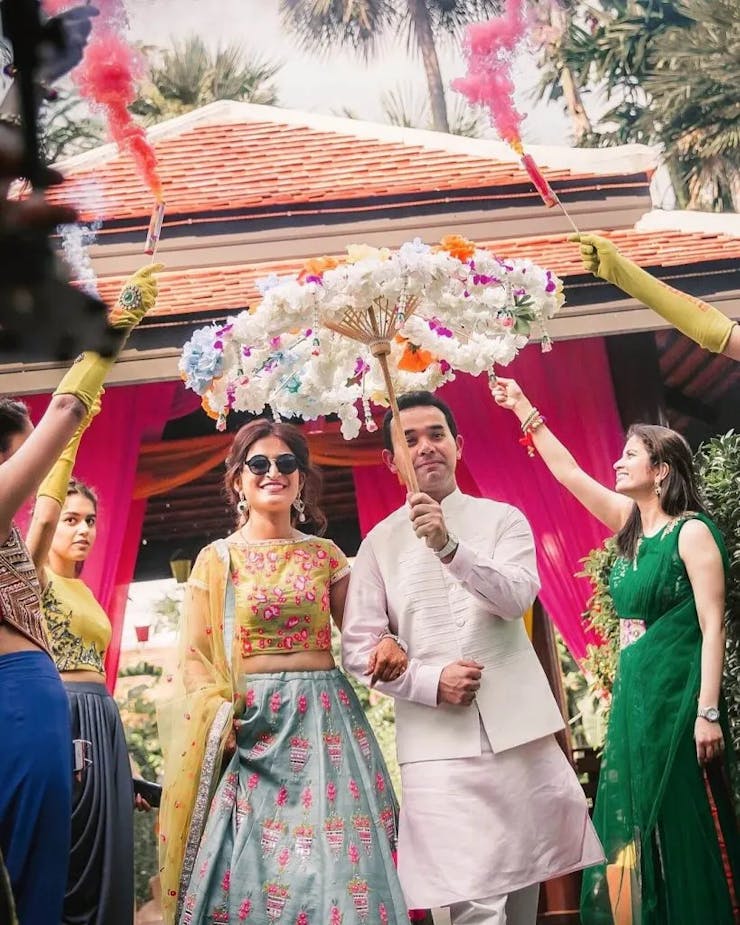 More About Wedding Photography
Latest Blog Posts