7 Indian Hair Style For Bengali bride You Should Know
A stylish hairdo of a bride gives her an attractive look. Look at this most stylish hairstyle for bengali bride guide to make a fashion statement on D-day.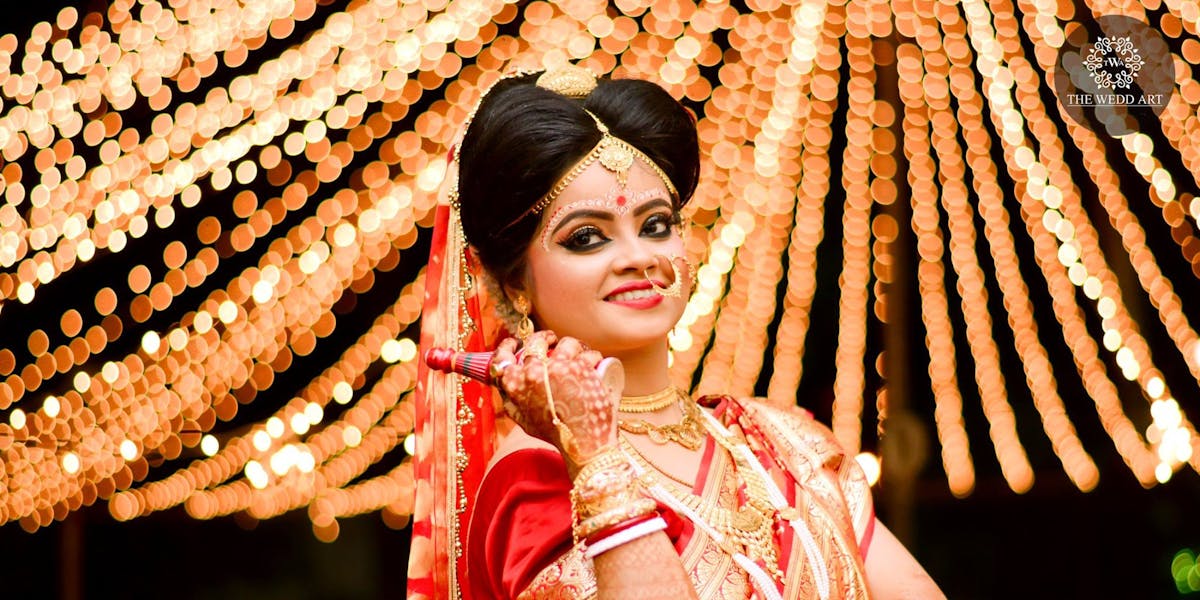 While deciding on designer lehenga, statement jewelry, and stunning makeup, brides often forget to finalize a perfect hairstyle for their special day. We often underestimate the power of a stylish bridal hairstyle that can truly enhance the overall look of bridal makeup. The secret of a Bengali bride's original beauty lies not only in their glossy makeup but also depends on how attractive is her bridal hairdo. No one can match the beauty of a stunning Bengali bride in her classic bridal look. There is no doubt that you will find numerous bridal hairstyle ideas if you watch the projects of a talented bengali wedding photographer. But only looking at those pictures will not provide you with a complete idea of how you will look in those hairstyles.
So, we have created this quick guide to provide you with deeper knowledge about some latest and most captivating hairstyle for bengali bride.
1. A Floral One With Sparkling Tiara
A neatly tight bun if accessorized with a floral gajra and an expensive Kundan tiara makes you the most gorgeous bride. This kind of elegant hair bun complements your bridal look perfectly. A floral bun is a major part of bengali wedding photography kolkata. This kind of hairstyle is perfect to rock your reception night.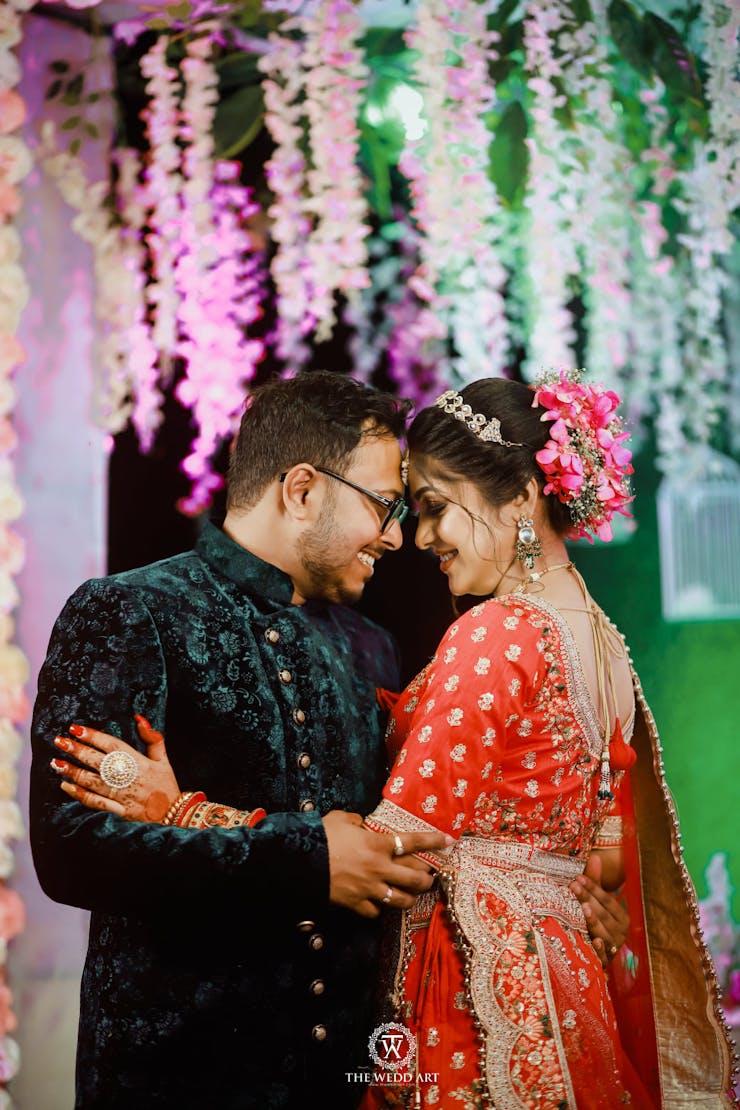 Recommended: All About Traditional Bengali Wedding Jewellery Collection [2022]
2. A Wavy Bun For An Elegant Bride
If you are planning to get a fancy hairstyle for your wedding day then you must definitely try this stylish and beautiful wavy hair bun. This glamorous bun hairstyle for wedding offers you a mesmerizing look. It will look great on a Banarasi silk saree. Make sure to add a floral wreath to this beautiful bun to provide a radiant and peppy look instantly.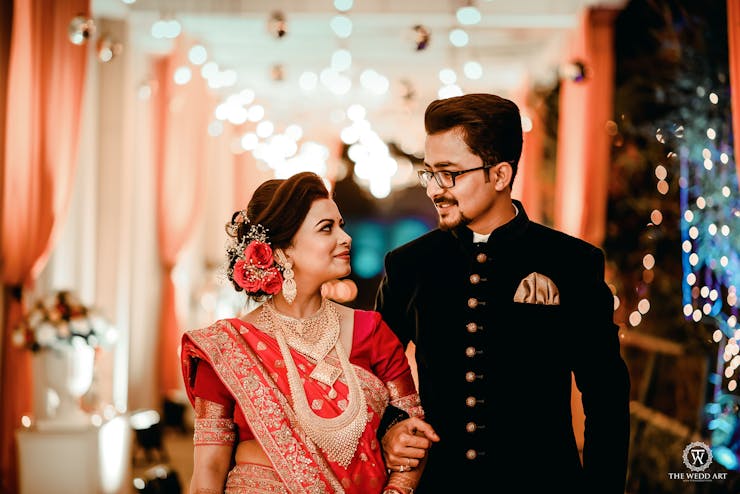 Must Check: Top 10 Traditional Bengali Mehndi Designs For Weddings
3. Voluminous Great With The Touch Of White Flowers
Another popular Indian bridal hairstyle that will never go out of fashion is a captivating bridal braid. The stunning look of this voluminous braid can instantly grab the attention of your guests. This gorgeous mermaid-style braid can add a wow appeal to your bridal look.
4. Mid-Parted One For A Simplistic Hair Style
Look at the simplicity of this pretty bride. Her mid parted bun accessorized with an elegant mang tika is just wining our hearts. This neat and simple bridal hairstyle is a good option for long and sleek hair. This bride has perfectly matched her golden ethnic outfit with her simplistic hairstyle that is adding more glam to her look.
5. Twisted Side Bun For Classic Bride
A twisted side bun is a latest hairstyle for wedding that can add a dramatic twist to your overall bridal look. This kind of braided hairstyle is an ideal choice for a pre-wedding ceremony or reception night. Make sure to use hairpins to keep your hair bun in the proper place. This gorgeous bide has perfectly tuned her hairpins with her diamond jewelry and bridal outfit which is making her a true example of eternal beauty.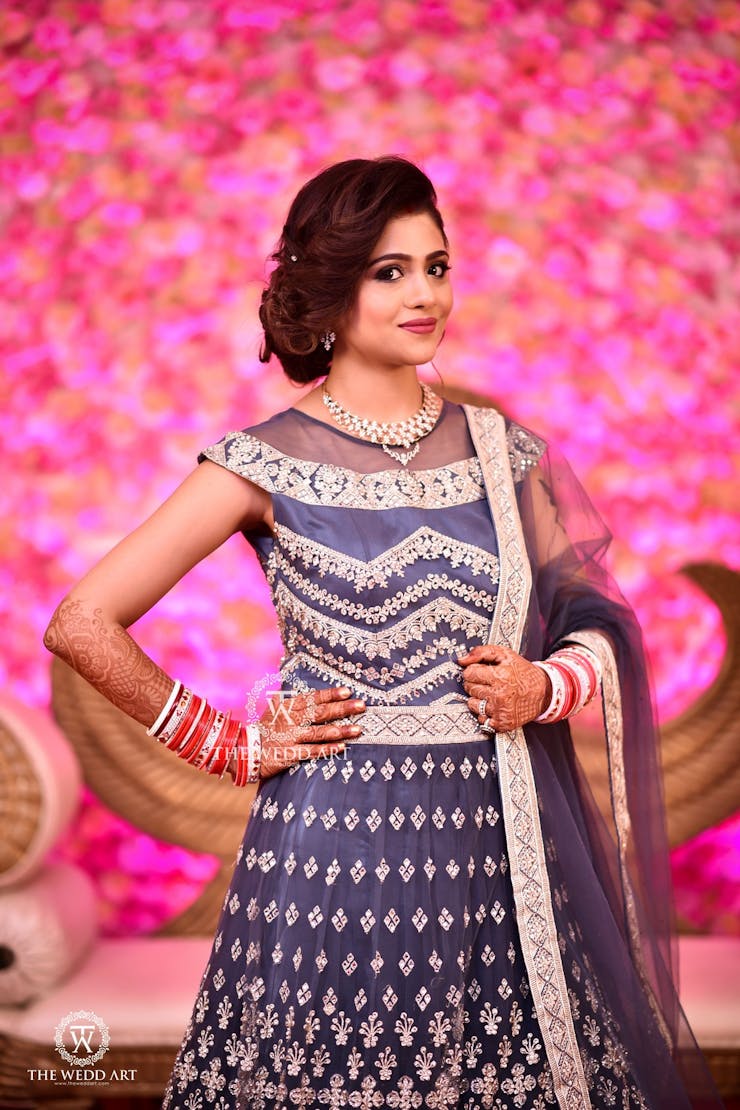 6. Retro Style Side Fringe Bun For Dramatic Bride
To vintage on your wedding night by choosing the fringe hairstyle. This is one of the most amazing and beautiful bridal hairstyles for wedding. You can simply ask your hairstylist to make a voluminous bun with a side fringe to look like a classy bride.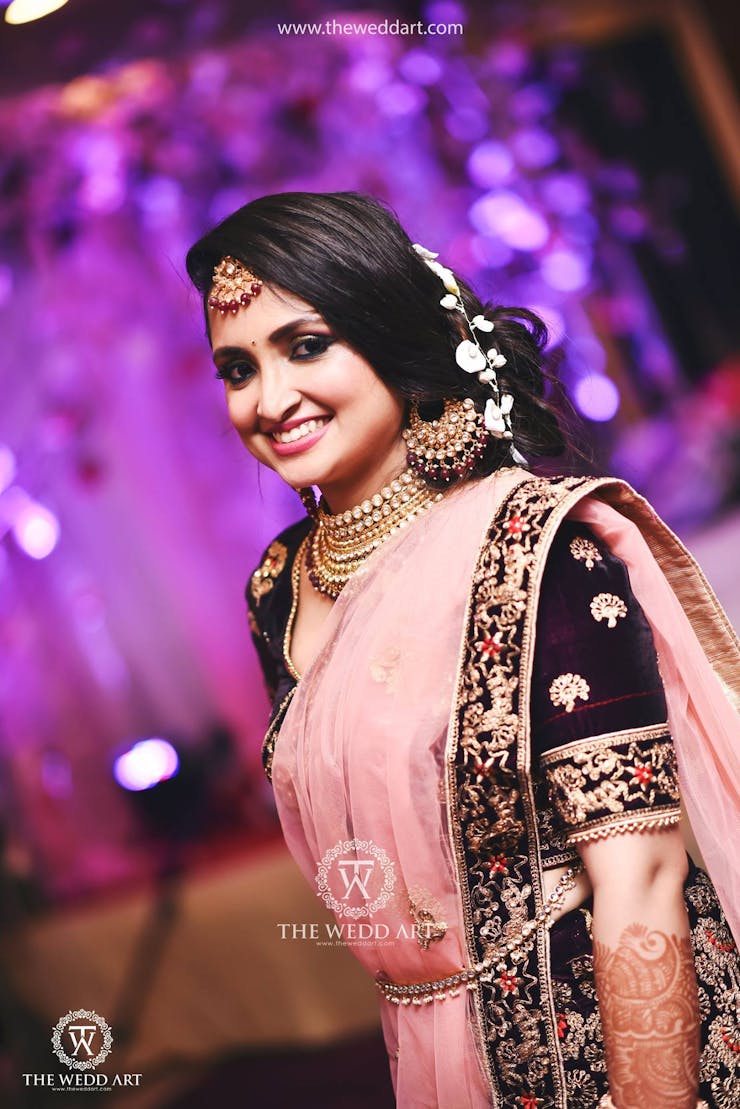 7. Loose Waves For The Minimalist Bride
You can never go wrong with the natural waves to keep all things simple and perfect. This is one of the best wedding hairstyles for long hair. Set free your natural waves and let them shine in the radiant sunlight of a memorable pre-wedding ceremony.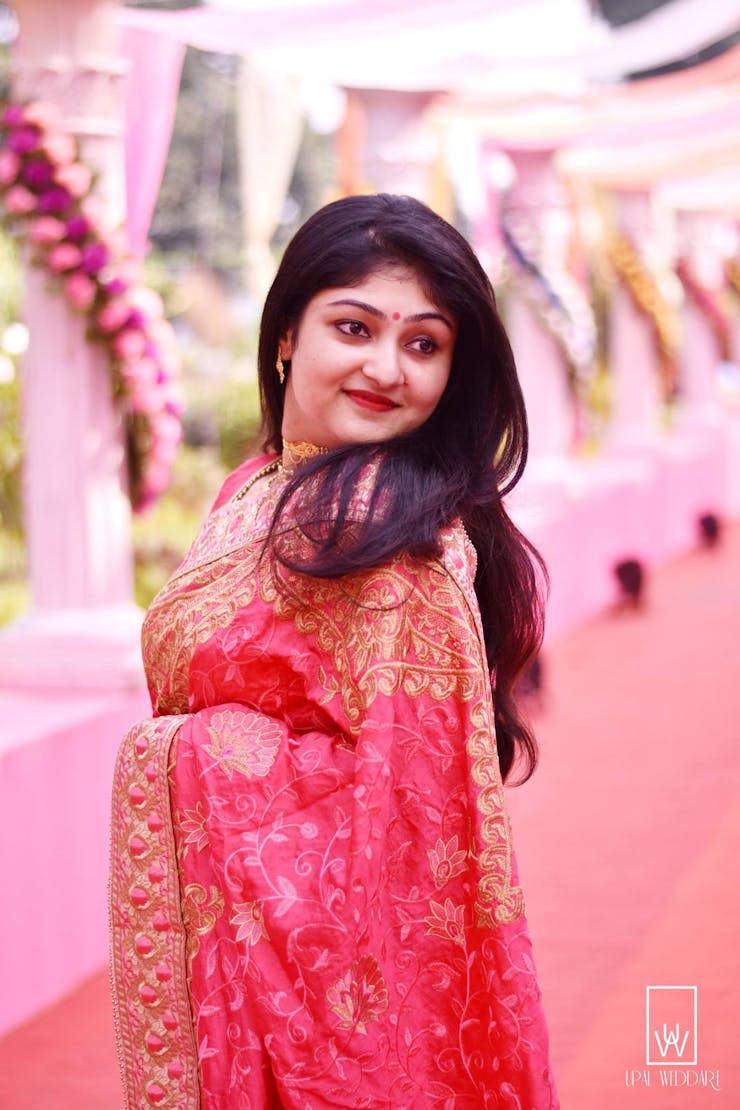 Some Important Tips For Bridal Hair Care
1. Nourish Your Hair With Oil
You must say thank you to your mother or grandmother to offer you the lovely hair massage. A hot oil massage is done by using coconut oil or olive oil on the scalp to condition your hair. It is also a good therapy to reduce pre-marital stress which is the main cause of hair fall.
2. Best Friend Of Hair - The Beer
You must have noticed many branded shampoos containing beer as an important ingredient. The nutritional property of beer prevents hair damage and enhances the beauty of hair. So, make sure to have a beer wash before your wedding day.
3. Stay Hydrated 
Proper nutrition and hydration are equally important for healthy hair. Dehydration can have a bad impact on your hair. Thus, to avoid such situations stay hydrated by drinking an adequate amount of water and fruit juices. This will help you to opt for a shiny and voluminous bun on your D-day.
4. Say No To Hair Treatments
Every girl likes to visit a hair salon before their wedding day to get the perfect hairstyle. But using hair dryers or hair curlers is extremely harmful to your hair. It can reduce the hair protein which can result in dry hair or hair fall. So, we suggest you stay away from all kinds of electrical hair styling equipment. 
5. Be Careful About The Hair Colors
You might have noticed many modern brides coloring their hair with various hair dyes. Well, it's good to tune your hair with your jewelry and lehenga but stay cautious about the harmful chemicals in the hair dye that is responsible for lifelong hair damage. You can use natural proteins like wheat or barley to protect your hair from the harmful effects of hair colors.
6. Opt For Natural Hair Marks
Natural ingredients always provide you with the best result. It might sound strange but ingredients like egg white or lemon if applied for one week before your wedding day can provide you with the best results. You can also try a banana pulp that is a rich source of anti-oxidant it can increase your hair volume and provide you with shiny hairs.
More About Wedding Photography
Latest Blog Posts