The Perfect Groom Poses For Wedding to Show Your Personality
Excited about your wedding photo shoot? Here are some fresh and unique ideas on groom poses for wedding that you must definitely try.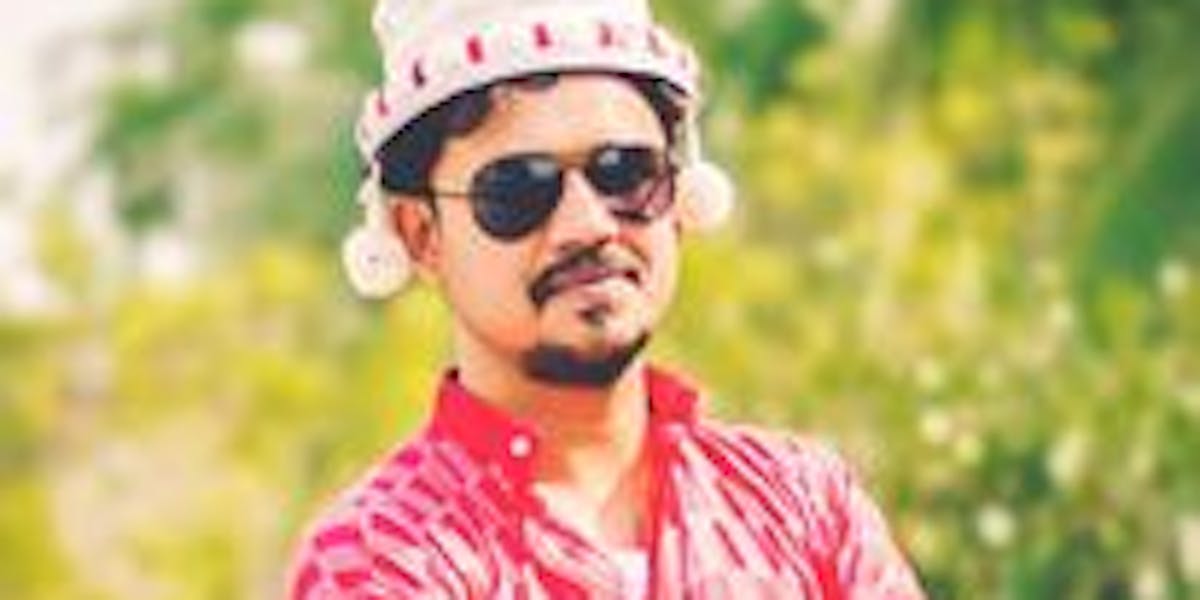 Weddings are a once-in-a-lifetime event that couples want to remember for years to come. Getting the perfect pose for each shot is essential to make beautiful wedding memories. This is why it is important to capture the best groom poses for your wedding day. To ensure that you have the perfect photos, it is essential to find the best wedding photographers in Kolkata.
A professional photographer will be able to capture all the special moments of your big day. From candid shots of you and your partner, to posed shots with family and friends. they will capture every moment. With their help, you can make sure that every moment of your wedding day is captured perfectly and remembered fondly for years to come.
It's also important to know what the best groom poses for wedding photos are. Whether you're looking for a classic pose, something more modern and creative, there is a pose that will work best for you.
In this blog, we'll discuss the different types of groom poses for wedding and how to find the one that's right for you.
Recommended: Everything You Need To Know About Funny Wedding Contract Trend
1. Cross-Armed Groom Poses For Wedding
If you are a camera-shy groom and looking for simple poses, then you can try the cross-arms groom pose. It will show your confident personality and highlight your best features in the photo.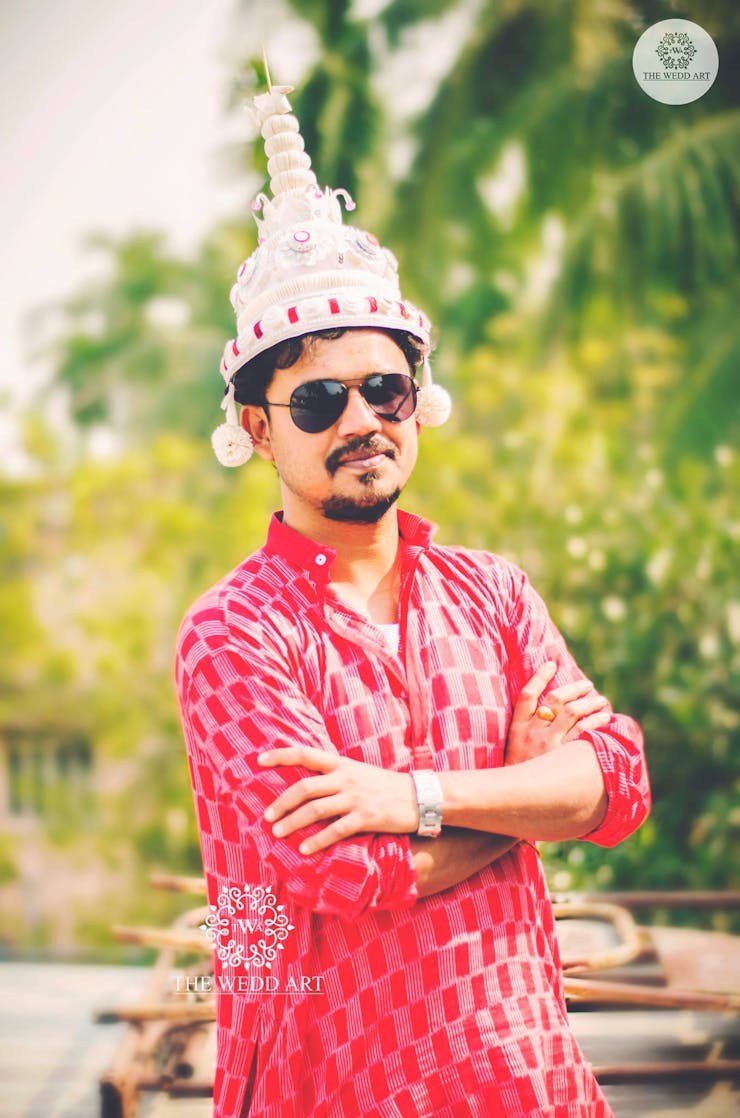 Must Read: Must Have Wedding Footwear For Groom
2. Dancing Groom Poses For Wedding
Dancing poses always makes a special place in the wedding album. These are the most fun-filled poses for groom that turns out to be the best wedding photographs.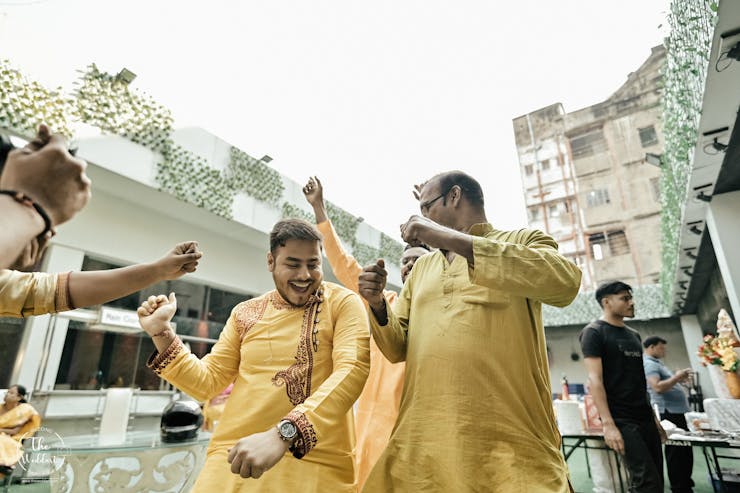 See More: Top 15 Trending Groom Dresses For Engagement
3. Adjusting Watch Groom Poses For Wedding
Look at this handsome groom posing like a superstar! Hire a Kolkata wedding photographer to capture such mind-blowing groom solo poses.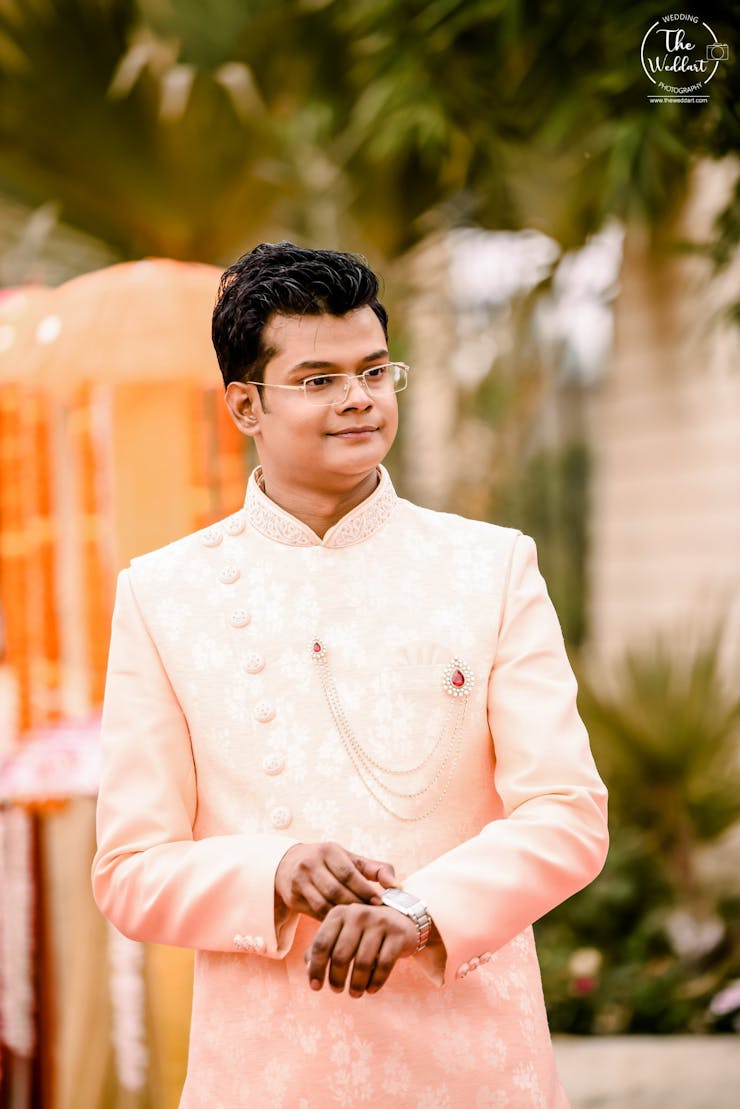 4. Sitting Groom Poses For Wedding
Sitting groom poses in sherwani reminds us of the royal kings sitting on their luxurious thrones. These poses add a regal vibe to your wedding photos.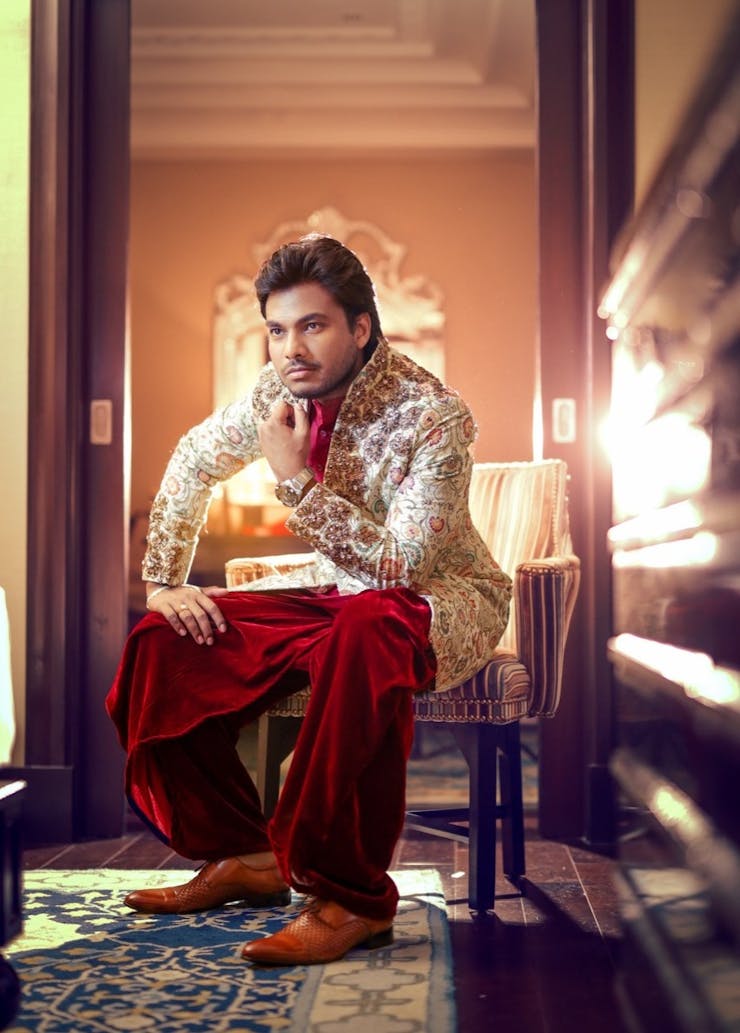 5. Hands In Pocket Groom Poses For Wedding
This is another stylish groom pose that you can try at your wedding reception. The groom must stand in an angular position while facing the camera. You can put one hand or both hands inside your coat pockets. Be sure to smile while posing for this drool-worthy click.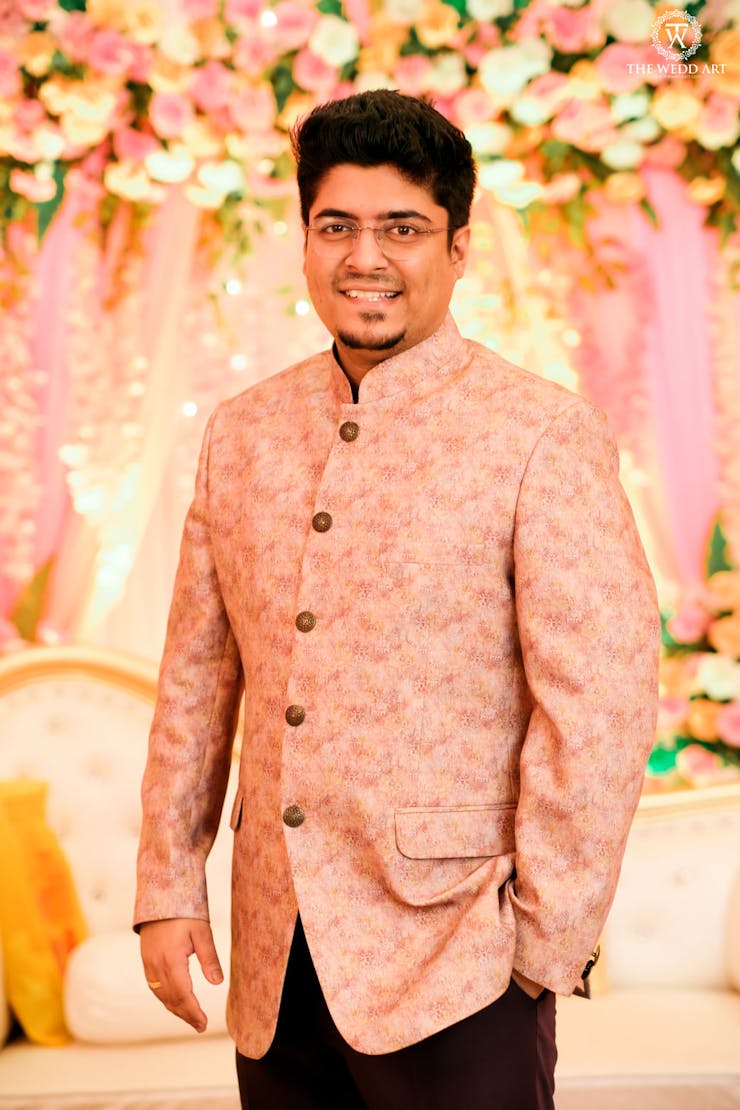 6. Groom Poses For Wedding With Bride
There is nothing more romantic than capturing some dramatic shots with your partner just after the wedding. Take inspiration from this groom who has decided to pose for a frame-worthy moment. These are the best groom poses for a Indian wedding.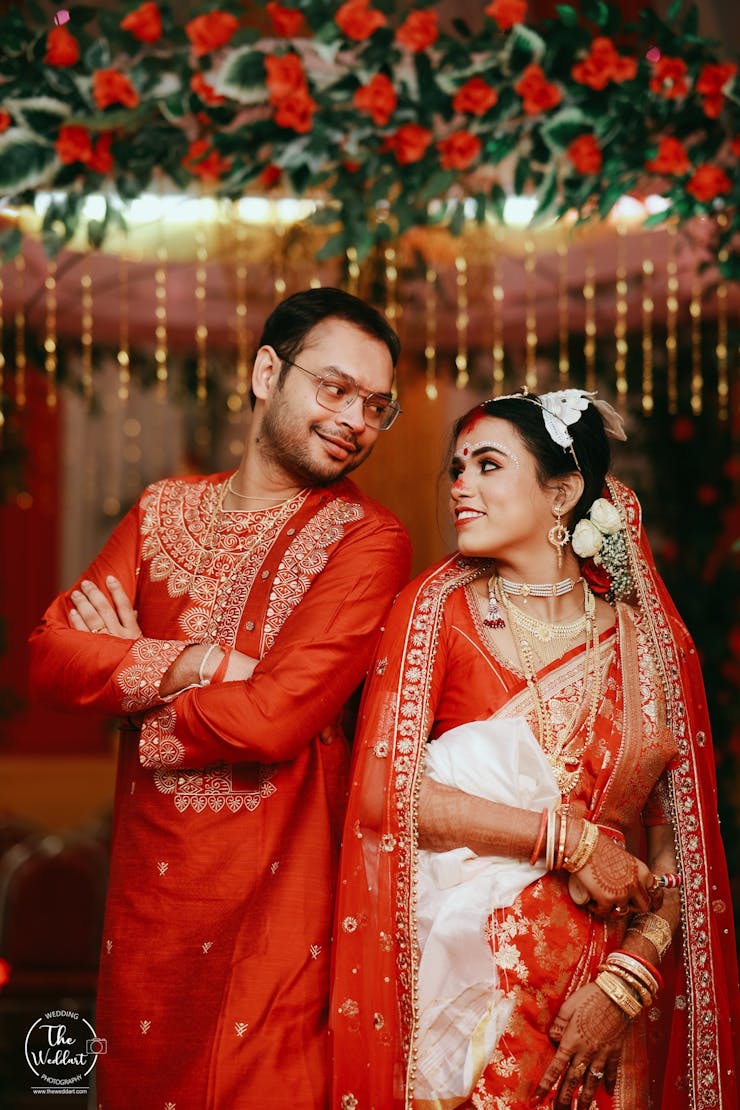 7. Groom Poses For Wedding With Family
How can one forget to make sweet wedding memories with the family? Including your family in the photo shoot session will always result in the most beautiful pictures. These are the must-to-be wedding groom poses.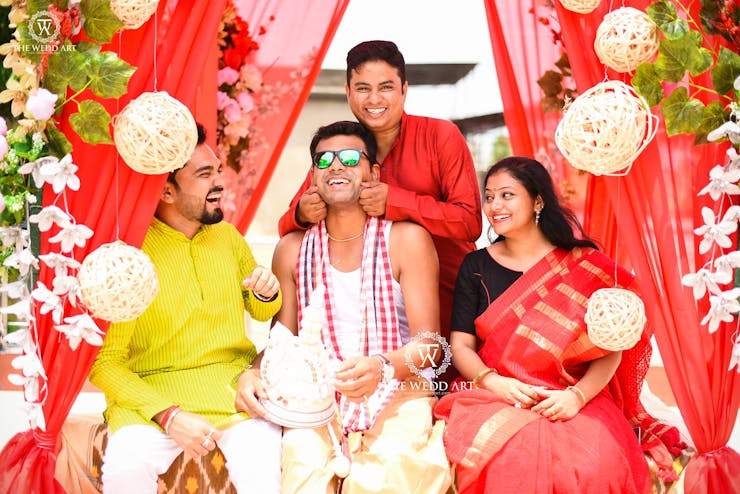 8. Groom Poses For Wedding In Sherwani
Sherwani is a luxurious outfit that can transform you into the most handsome-looking groom. Therefore, groom poses in sherwani are the best way to make memories of your wedding look.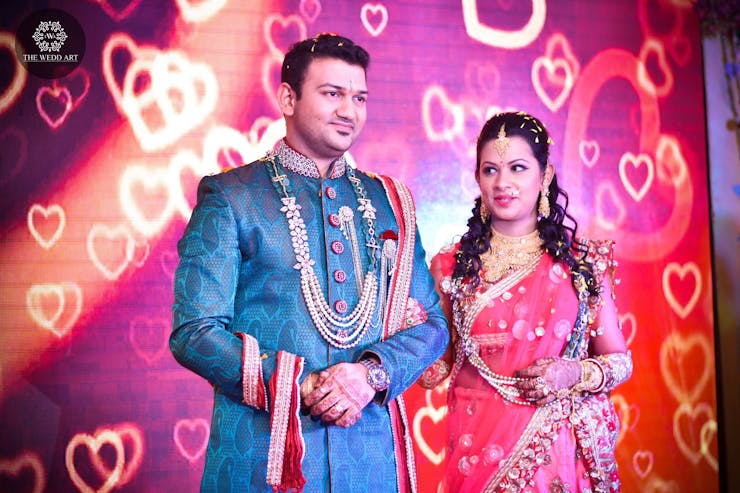 More About Wedding Photography
Latest Blog Posts